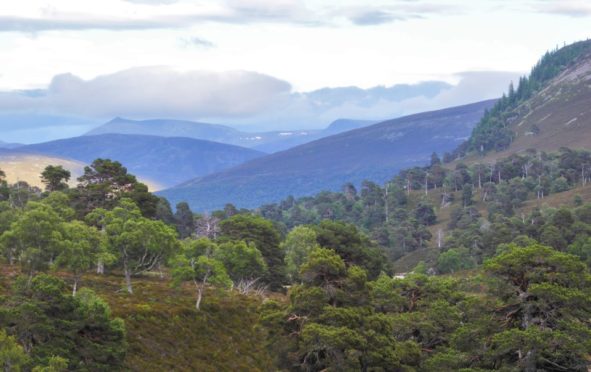 The president of Ramblers Scotland has invited the public to join him and other walkers on one last journey through six of Scotland's most beautiful walks before he steps down from the position.
Ben Dolphin, who works as a seasonal ranger at the National Trust for Scotland's Mar Lodge estate in the Cairngorms National Park close to Braemar, has been the president of the national walker's organisation since March 2017.
To mark the end of his tenure celebrating Scotland's great outdoors, Mr Dolphin is preparing to walk six routes taking in all the best the country has to offer from June to October.
As well as trekking a coastal path in Fife, the Lomond hills and through some of Edinburgh's natural beauty, Mr Dolphin will also invite the public to join him on a hike through Glen Quoich on the Mar Lodge Estate.
Mr Dolphin said: "Before I took up the role of honorary president, all my walking was done solo, by myself. Group walking was therefore a new experience for me, and I've loved it.
"I always return from ramblers' walks feeling happy, and the chat, camaraderie and knowledge of Ramblers members has changed my perception of how we can experience the great outdoors.
"The six routes I've chosen for this series of walks are each special to me for different reasons.
"I'm looking forward to sharing them with my fellow walkers, and hopefully I can help more people experience the fun of a ramblers group walk."
Jess Dolan, the director of Ramblers Scotland said: "We're proud to have Ben Dolphin as our president, and we're really grateful for him volunteering to lead these walks.
"I hope that many people will grasp this opportunity to join Ben for a free, sociable day out walking in magnificent scenery."
Spaces are limited to around 20 people per walk. To sign up, visit www.ramblers.org.uk/scotland