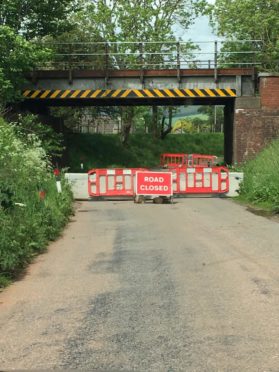 Motorists will be forced to take detours for three weeks following the "ridiculous" decision to close a bridge after a sign fell off it.
Aberdeenshire Council has sealed off a much-used countryside road after a plate advising drivers about a mandatory height restriction dropped off the 11.5ft Lower Powburn railway bridge near Fordoun.
The decision to close route will affect several communities which have already been cut off by the demolition of an unsafe bridge nearby last year.
Anna Mitchell, store manager of Castleton Farm Shop, has raised fears about her business suffering as customers struggle to reach the rural outlet.
She said: "More needs to be done to maintain bridges in Aberdeenshire, it's ridiculous they are left to get in such a state."
And Laura Wilson, a Fordoun farm worker, added: "It sounds like an absolute nightmare, that road is pretty much the main road out of Auchenblae.
"It seems like bridges are just falling apart across Aberdeenshire."
Aberdeenshire Council explained that the bridge is owned by Network Rail, and the delay to fix the sign was necessary to "obtain agreement" to carry out the work.
West Aberdeenshire and Kincardine MP, Andrew Bowie, yesterday called for the organisations to work together to ensure that the road is reopened "urgently".
The decaying state of bridges in the area first became a problem last year when the creaking 168-year-old Abbeyton Bridge was closed after repeated use by heavy vehicles left it on the brink of crumbling onto railway tracks underneath.
The crossing, on the B966 Castleton to Fettercairn road east of Fordoun, was demolished in a £1 million operation over Christmas.
Mr Bowie said: "This latest closure simply serves to highlight how vulnerable Fordoun is to this type of disruption, given the ongoing problems with the Abbeyton Bridge.
"Residents, businesses and visitors will all face difficulties getting in and out of the village.
"There was already a strong case for replacing the Abbeyton Bridge in the long-term – and I hope this latest incident will focus minds on finding the best way to do that."
Resident Carole Tailford wrote to Mr Bowie and the chief executive of Aberdeenshire Council, Jim Savege, about the situation.
She said: "Lower Powburn has become the main artery for these communities.
"Perhaps it is time all of the wider community raises a petition to voice strong concern about this situation."
The decision to close the stretch between Upper and Lower Potterton until Wednesday, July 3, will mean a 6.6 mile diversion for motorists – adding almost 15 minutes onto their journeys depending on road conditions.
To reach the A90 Aberdeen to Dundee road from the direction of Auchenblae people will have to travel along the B966 west of Fordoun and then onto the Old Aberdeen Road.
Travel problems will be further exacerbated when the back road between Auchenblae and Stonehaven closes next week for surface repairs.
Aberdeenshire has more sub-standard bridges than anywhere else in Scotland, with 65 of the 1,800 structures regarded as defective.
A council spokesman said: "As the Lower Powburn bridge is owned by Network Rail it will be necessary to obtain agreement though their asset protection procedures before this work can be carried out by ourselves.
"We have started this process."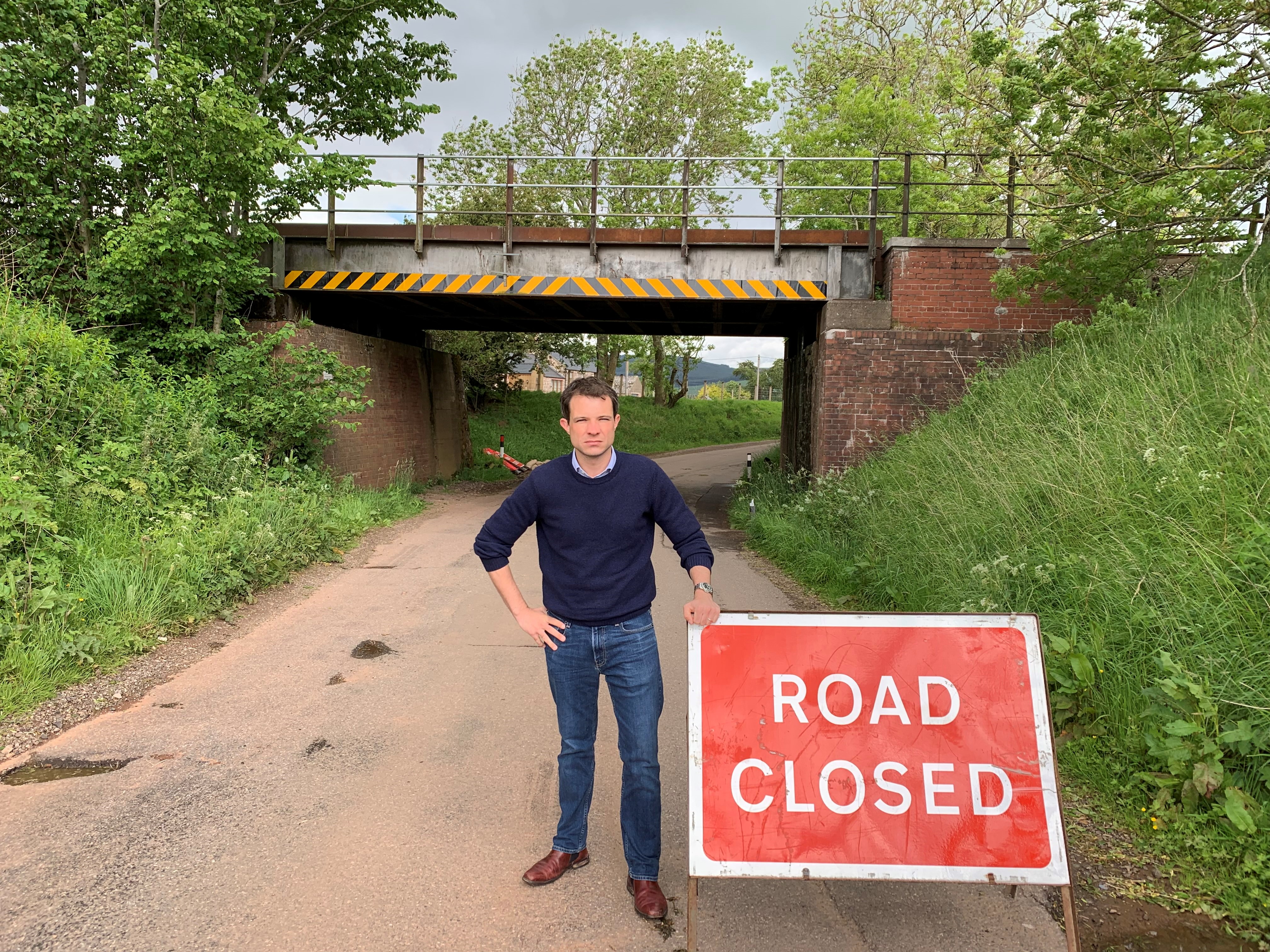 A Network Rail spokesman added: "The signage on the bridge is maintained by the council and we are working with the local authority to reinstall the missing sign as soon as possible."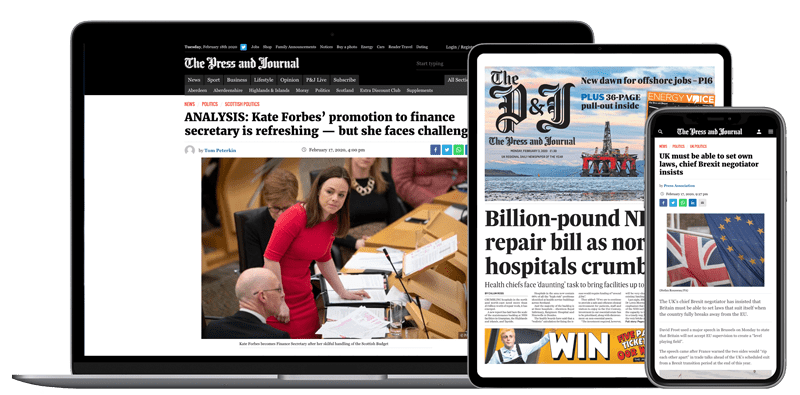 Help support quality local journalism … become a digital subscriber to The Press and Journal
For as little as £5.99 a month you can access all of our content, including Premium articles.
Subscribe