People from across the region gathered to relish the sunshine and top-quality Highland Games action in Stonehaven yesterday.
Thousands thronged to the playing fields of Mackie Academy to enjoy the family event.
The action featured all the popular competitions, including running events, Ury Houff Hill race, throwing the hammer, tossing the caber, tug o' war, a pipe band contest and Highland dancing.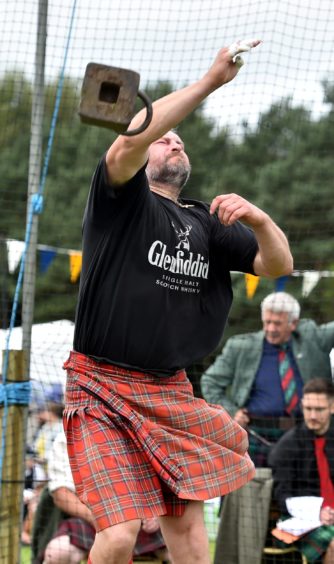 Organisers hailed the proceedings as a huge success and vowed it would be back again next year.
Roger Barnett, chairman of the games committee, said: "It has been absolutely brilliant and we have had another bumper crowd turnout this year.
"This has to be our biggest turnout yet – the numbers are considerably up from last year. The weather has been kind, especially when the thunderstorms rolled in on Saturday afternoon.
"You get to the point of no return when planning the Highland Games and we were ready for whatever was going to happen.
"But the weather was absolutely fantastic."
Among those taking part were visitors from as far away as Canada, Thailand and US.
Within Scotland, people travelled from as far south as the Borders and as far north as Inverness.
Mr Barnett added: "We had personal friends who flew in from Thailand especially for the games and to take part.
"We also have a busload of Canadians and Americans visiting."
No records for the events were broken this year, but the chairman confirmed there was a "record number" of Highland dancing entrants.
He added: "There were more than 140 people who signed up and this is the first time in my 25 years when I have seen such a high number of entrance.
"We had two big donors who made all of this possible.
"The first was Aberdeen-based ESS Compass Group and the second was Groundwater Lift Trucks, who support us every year.
"Without them both, we wouldn't be here today.
Mr Barnett said fans and Highland games enthusiasts can look forward to the event next year and he and his colleagues will waste no time in drawing up a 20/20 vision.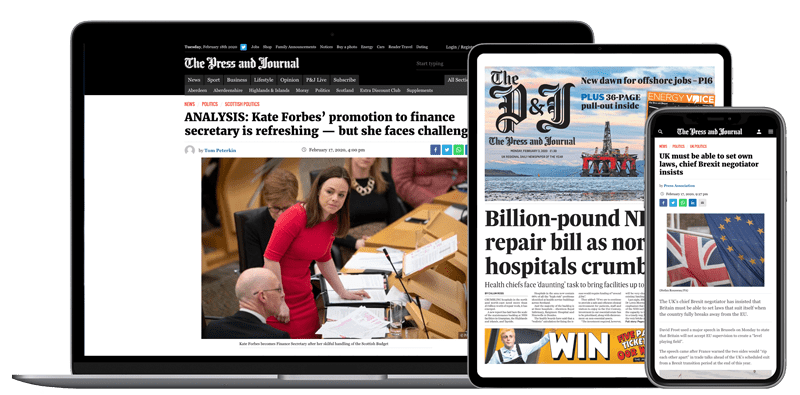 Help support quality local journalism … become a digital subscriber to The Press and Journal
For as little as £5.99 a month you can access all of our content, including Premium articles.
Subscribe