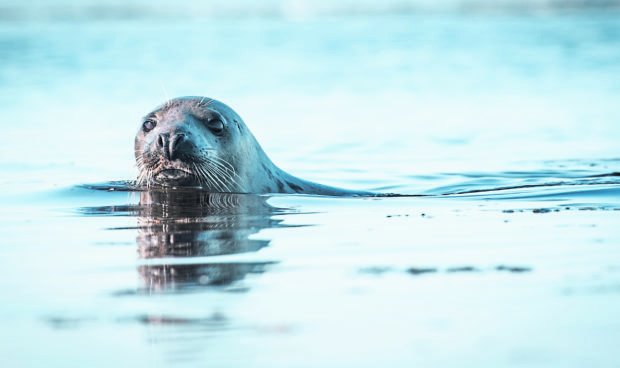 They are seen as the country's friendliest sea creatures, with countless people flocking to the coast to glimpse them up close.
But, according to researchers, grey seals are responsible for the "traumatic" deaths of harbour porpoises which have washed up along the north and north-east coast after being bitten.
Scottish and Dutch scientists have analysed the mysterious deaths of the creatures, two of which were found in the north-east.
In a study led by researchers at Scotland's Rural College, microbiologists, pathologists and ecologists worked to identify bacteria found in wounds on harbour porpoises stranded in Scotland, England, the Netherlands and Belgium.
They identified it as Neisseria animaloris (N. animaloris), which was previously linked to human infections following dog bites.
Killer whales were ruled out due to their lack of prevalence in the North Sea, as were species known in the area to act aggressively toward harbour porpoises; such as white-beaked dolphins, bottlenose dolphins and harbour seals.
Their findings, released this week, show the marine animals were attacked by grey seals and died a slow and "traumatic" death.
Lead researcher, Inverness-based microbiologist Geoff Foster, said: "We looked at the first four porpoises and wanted to pinpoint what exactly had happened.
"N. animaloris is commonly found in dogs' mouths but we knew a dog couldn't possibly catch a porpoise in the water.
"I had an initial theory that a grey seal was responsible – and this is what we proved with this research.
"The porpoises appear to have survived the initial assaults, only to die later of infections introduced from the mouths of seals during the attacks."
This new study, published by Scientific Reports, has shown that porpoises which survive the initial attack may still die as a result of being bitten.
The research also highlights a potential risk to humans, as people can become infected with it through handling seals.
The paper stated: "Evidence suggests that fatal disseminated N. animaloris infections had occurred due to traumatic injury from grey seals."
Co-author and lead researcher in the Netherlands, Lonneke IJsseldijk, said: "People should be careful if they come into contact with curious seals on the beach or while swimming.
"Grey seals have only been found in the southern North Sea since the 1980s, with their numbers rising to several thousand nowadays.
"Porpoise numbers in the southern North Sea have also risen in the last few decades, leading to increased encounters between the species – and a possible explanation for the rise in seal-related porpoise mortality recorded in this particular area."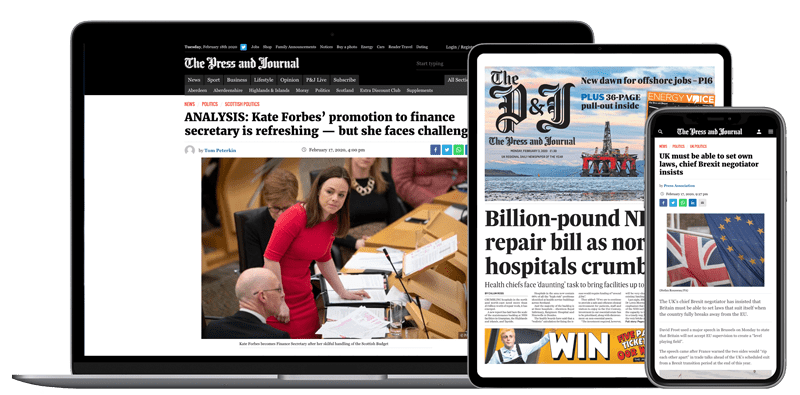 Help support quality local journalism … become a digital subscriber to The Press and Journal
For as little as £5.99 a month you can access all of our content, including Premium articles.
Subscribe