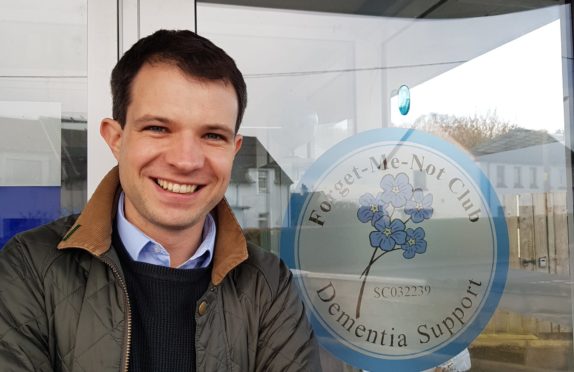 A north-east MP will be combining his efforts in the commons chamber with time on a running track this year.
Andrew Bowie will run the London Marathon on Sunday, April 26, and has chosen Banchory's Forget-Me-Not Club to raise money for.
He made the announcement during a visit to the charity's Arbeadie Road premises.
The Forget-Me-Not Club was founded in 1999 to help people with dementia and their families and moved to its current location in 2012.
Mr Bowie said: "It was a great experience to run the London Marathon for the first time last year and I hope to acquit myself well in April.
"I had been thinking about a fitting charity to raise money for and that coincided with a visit to Forget-Me-Nots.
"The club provides a safe and stimulating environment for people with dementia, their carers and volunteers.
"It is a link between clients and the community, which benefits everyone involved."
Mr Bowie raised £1,800 for Alzheimer's Research UK with last year's run.
The West Aberdeenshire and Kincardine representative was the fastest MP at last year's event — finishing in 3 hours, 40 minutes and 32 seconds.
More details of how to donate will be announced soon, while further information about the charity can be found at forgetmenotclub.co.uk.