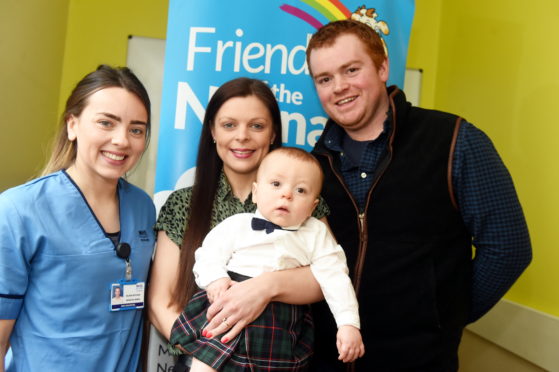 Harry Smart's life began with a battle against a killer condition that claims all too many babies it targets.
He was delivered 11 weeks early after doctors discovered he was suffering from non-immune fetal hydrops.
It causes large amounts of fluid to build up within a baby's body and can crush developing organs and it is estimated more than half of all unborn babies who are diagnosed with the condition die in the womb.
Were that not enough, doctors also discovered Harry had a ruptured bowel and had to rush him to surgery.
Following his fight for life, which included 96 days in Aberdeen Maternity Hospital's neonatal intensive care unit, his parents – Sarah Lawson and fiance Callum Smart – were finally allowed to take their son home on on Easter Sunday.
He had needed several blood transfusions to boost his iron levels and was both tube fed and on home oxygen until September last year.
But he is now thriving and his parents have been working hard to give back to the staff on the ward who offered him such incredible care.
Proud mum Sarah returned to the neonatal ward at Foresterhill at the weekend to hand over a cheque for £6178.09 and thank them once again.
The 22-year-old, from Alford, said: "Without them Harry wouldn't be here today.
"We felt that it was so important to give something back, so we have been doing lots of fundraising for the unit over the past few months."
Together with her fiance and thanks to the support of family and friends, Miss Lawson was able to stage a number of initiatives.
They included bag packing in their local supermarket and hosting a family ceilidh with the help of their parents.
Harry was finally able to come off oxygen support back in September, marking the end of an ordeal that had lasted eight months.
Miss Lawson added:"Harry is doing so well now and I have the brilliant medical staff at the neonatal ward to thank for that.
"They saved Harry's life and it means a lot that we can give back and help others."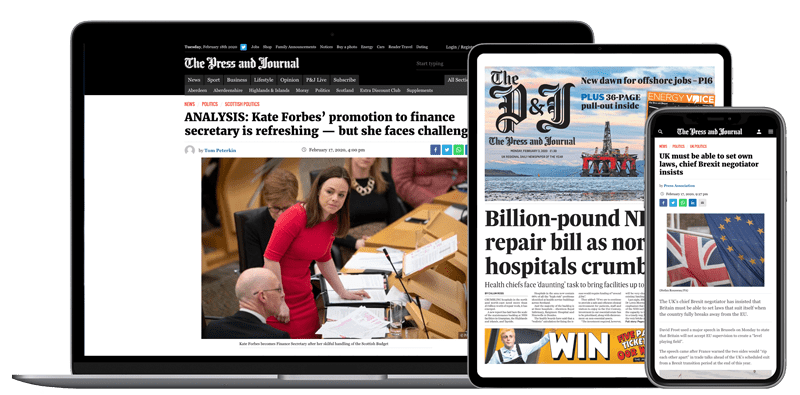 Help support quality local journalism … become a digital subscriber to The Press and Journal
For as little as £5.99 a month you can access all of our content, including Premium articles.
Subscribe