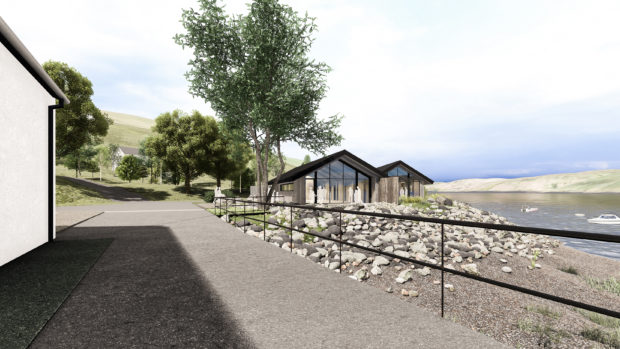 Visitors to Skye's oldest working distillery are to benefit from additional services after plans for a new cafe were unveiled.
Talisker Distillery is situated on the shores of Loch Harport in the small village of Carbost, attracting around 75,000 visitors to the wider local area each year.
Now, in a bid to enhance the visitor experience at the west coast attraction, plans have now been lodged to create a new modern cafe, to complement the existing local business within the village.
The loch side venue will house a maximum of 40 customers in-house as well as an additional 20 on an external area during the summer.
The developers, British alcohol beveridge company Diageo, are now seeking full planning permission from the Highland Council.
Diane Farrell, Talisker Distillery Manager, said: "We want the Carbost community and economy to thrive and we want the investment we are making to benefit everyone, which is why we are offering to work with other local businesses to make sure we all share in the potential that tourism brings.
"We believe that the visitors we attract to Carbost can not only sustain the existing small businesses, but create the potential for more businesses to start in the area, and that is what we want to see."
The scheme includes proposals to tackle the traffic management system at Talisker Distillery in an attempt to improve road safety in the area.
Residents of Carbost have consistently raised concerns about traffic management at the entrance to the distillery's recently expanded car park.
To resolve these concerns, developers have launched plans to reconfigure access to the site by creating separate entrance and exit routes.
The distillery is also in talks with the Highland Council to ensure comprehensive traffic calming and pedestrian safety measures are imposed, including the implementation of a 20mph speed limit on the B8009 surrounding the distillery, to ease public concerns.
Mrs Farrell added: "We have listened carefully to the concerns of our neighbours during a series of engagement events over the past year, and that is why we are bringing forward plans to transform the access to the car park and on traffic calming measures.
"We believe this will make a real improvement to traffic management in the village and address the issues people have raised with us."