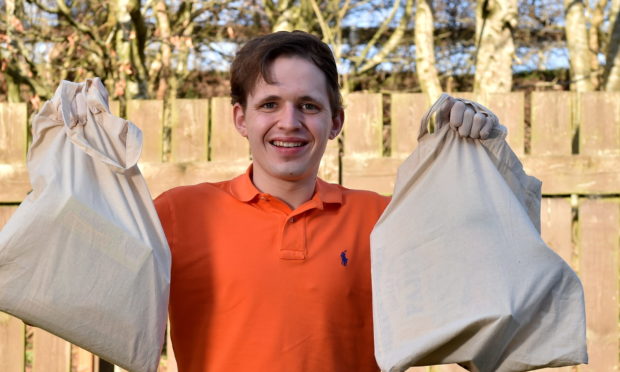 After being sent home from university amid the coronavirus pandemic, many students would fill their days playing computer games or devouring their favourite TV shows.
But Mo Farquhar has decided to join the ranks of the thousands of people across Scotland doing their bit to help their neighbours at a time of need.
The 18-year-old has launched his own shopping service for people in the Porlethen, Newtonhill, Hillside and Chapleton areas of Aberdeenshire.
He is also offering to do any small jobs or tasks to help people who are self-isolating, and is looking for more people to help out.
The chemistry student, who is in his first year at St Andrew's University, was inspired by the tales of others.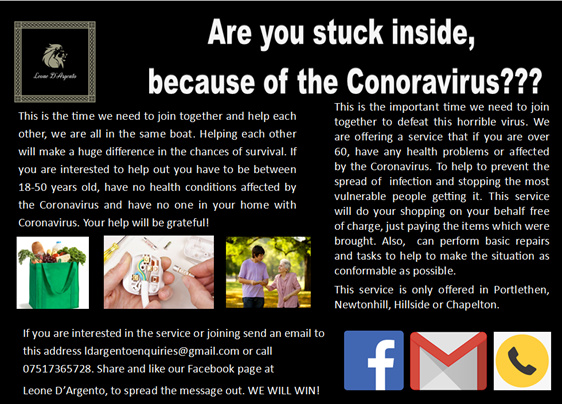 He said: "It was important to start this as quickly as possible, as people really need the help now.
"It is hard to advertise to that group of people who need it because they are self-isolated – so I'm really trying to spread the word and get as many people to help as possible.
"Growing up I was taught how we need to love our neighbours, help them and this is needed more now than ever.
"Hopefully it will encourage a chain reaction in other communities."
People looking to help out can call Mr Farquhar on 07517365728 or email at gw08farquharmostyn2@gmail.com