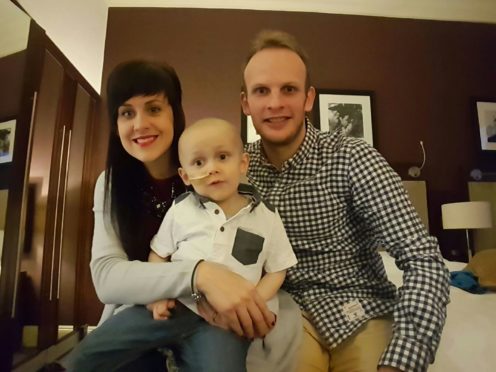 The founders of a Scottish charity have been recognised for their life-changing work by the prime minister.
Hollie and Kris Dear, from Tarves, set up Hamish Dear's Warm Hugs in memory of this son who died in 2015 after battling neuroblastoma. He was just three.
The charity provides free days out, gifts and short breaks for children affected by cancer – with the goal of allowing families to enjoy the "good days" and make precious memories.
Now the couple have become the latest recipients of the Points of Light award, an accolade which recognises outstanding volunteers who work to make changes in their communities.
In a letter to the pair, Prime Minister Boris Johnston wrote: "I know you do this with no thought of praise or reward, but allow me to offer my own recognition of the interminable strength you have shown since losing Hamish."
Mr Dear said: "Hamish's charity is based on our experience of having a child with a cancer diagnosis, and through this we aim to support other children and their families."