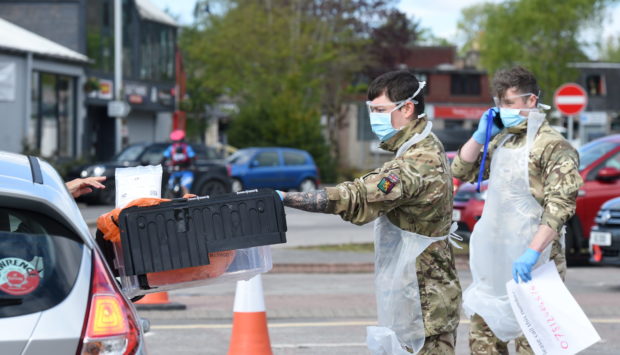 The UK Armed Forces are helping with testing in an Aberdeenshire community as part of a large-scale operation to boost the Scottish effort in the fight against the coronavirus pandemic.
Soldiers have already helped to create and staff mobile testing units across the country, in places such as Motherwell, Glasgow's Prestwick Airport and Dunoon.
Work has also been moving forward with testing locations in the likes of Peterhead, Thurso, Broadford and Arbroath.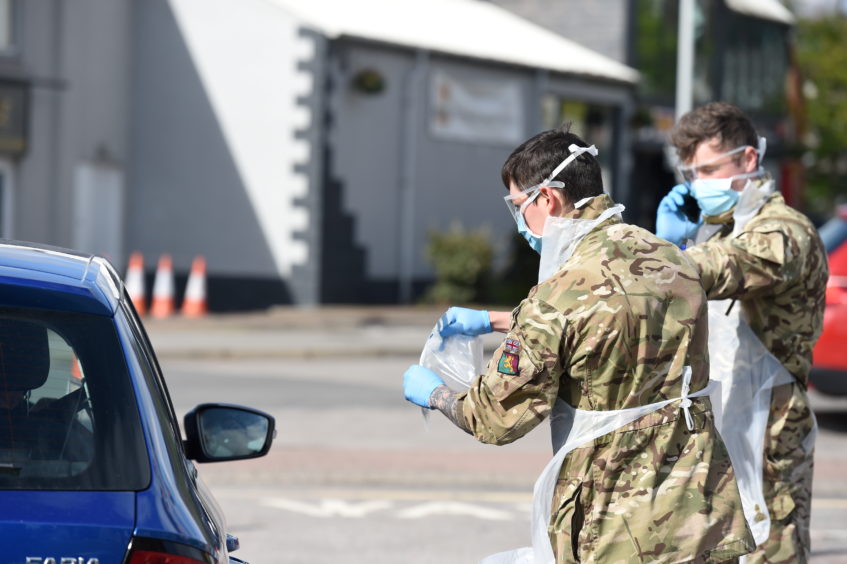 The sites are selected daily by the UK Government's department of health and social care and are determined by demand, but also aim to provide testing in areas further away from larger cities.
The pop-up units are part of the UK Government's testing programme, in support of the Scottish Government and NHS National Services Scotland.
Yesterday, army personnel were hard at work at a new testing centre established in the car park on Dee Street in Banchory.
Wearing personal protective equipment, including gloves, aprons, eyewear and masks, the soldiers welcomed a cars to the mobile centre throughout the day.
A statement from the UK Armed Forces said the testing programme is not available to everyone.
It can be accessed by: "All essential workers, including NHS and social care workers with symptoms, anyone with symptoms whose work cannot be done from home – for example construction workers, shop workers, emergency plumbers and delivery drivers – anyone who has symptoms of coronavirus and lives with any of those identified above."
It is also available to "social care workers and residents in care homes, with or without symptoms" as well as "NHS workers and patients without symptoms, in line with NHS England guidance".
More than 150 soldiers have been taking part in conducting testing at mobile testing units in Scotland.
The programme comes following a pilot project led the Royal Engineers, who developed a design to refit army vehicles into professional testing units.
UK Government defence secretary Ben Wallace said: "The UK Armed Forces' exceptional skills, ingenuity and determination to accomplish such a feat deserves real credit.
"In just one week they have created a national network of testing to ensure our health and care workers, wherever they live, can remain on the front line against this virus.
"I am proud of their achievement, and know our colleagues in the department of health and social care will make best use of this national asset."