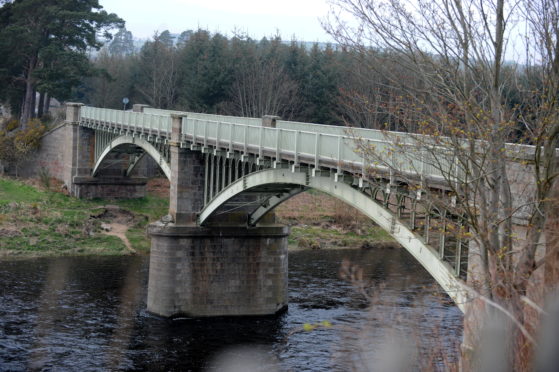 An SNP central belt MP has faced criticism over comments made in Westminster referring to calls for cash to replace decaying Aberdeenshire bridges as "wee pet projects".
During a recent debate on the UK Internal Market Bill, the Conservative West Aberdeenshire and Kincardine MP Andrew Bowie called on the Scottish Government to "release much-needed funds" to replace the Park, Abbeyton and Oatyhill bridges in Aberdeenshire.
Mr Bowie argued the bill would enable the UK Government to spend cash on strategic investments, such as fixing or replacing the three crossings.
But SNP MP Alan Brown, who represents the Kilmarnock and Loudon constituency, responded in Westminster by arguing the bill "allows Tory MPs to try and lobby for wee pet projects to get funded from Westminster".
Mr Bowie said: "Mr Brown's comments, backed by the SNP benches, illustrate what the people of Aberdeenshire and Aberdeen have come to realise over the years.
"There is a central belt bias and the SNP Government do not know where the likes of Drumoak or Fordoun are – and nor do they care so long as the money keeps coming south.
"Our councils just do not have the cash to sustain the massive number of bridges which we depend on to keep our communities connected."
Park Bridge, between Drumoak and Durris, has been shut for the past 18 months after an inspection revealed major structural issues.
A petition asking Aberdeenshire Council to reopen it to light vehicles has received 358 signatures, and will be considered by next week's Kincardine and Mearns area committee.
Responding to the criticism of his Westminister comments, Mr Brown said: "Under the leadership of Boris Johnson, who claimed a pound spent in Croydon is better than a pound spent in Strathclyde, the Tories have continued to cut Scotland's annual budget.
"Despite this fact, the SNP Government has handed local councils a real terms cash boost for the year.
"It's for Aberdeenshire Council, run by Andrew Bowie's Tory colleagues, to allocate funds for bridge repairs.
"Mr Bowie is trying to pull the wool over voters' eyes and excuse his support for this dangerous Tory Internal Market bill that breaks international law, ignores the wishes of Scotland's farmers, and rips powers away from Holyrood."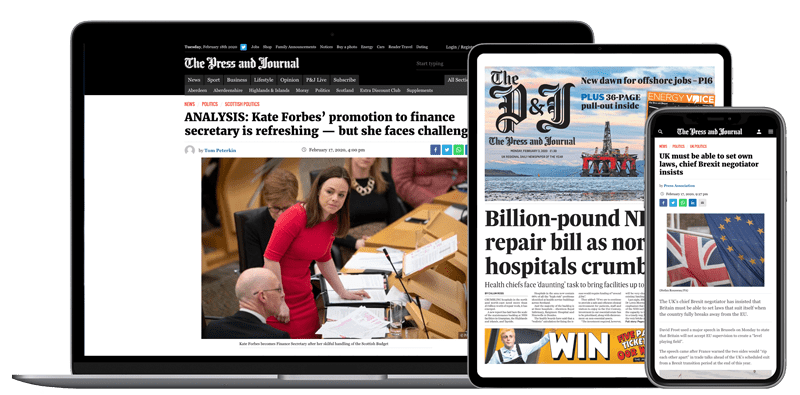 Help support quality local journalism … become a digital subscriber to The Press and Journal
For as little as £5.99 a month you can access all of our content, including Premium articles.
Subscribe