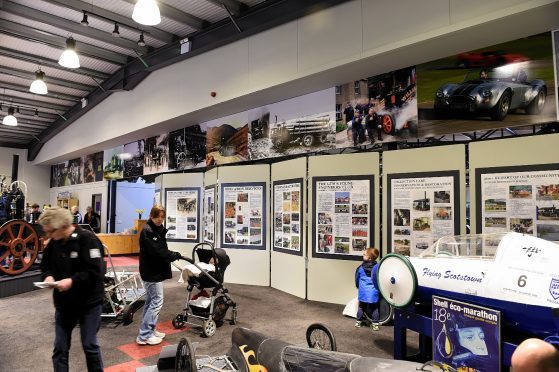 A new-look visitor centre at a popular north-east motoring museum was officially opened at the weekend.
About 150 guests took part in a ceremony at Alford's Grampian Transport Museum (GTM) to mark the completion of a £320,000 revamp.
Hundreds of visitors have already flocked to view the museum's upgraded facilities since it opened for the 2016 season last month.
The entrance area has been expanded and modernised with a new educational space and display area.
Friday night's event was about thanking everyone who helped to raise the thousands of pounds required to carry out the work, which took place over the winter months.
Museum curator Mike Ward said it had been a great night.
"The idea was that it was an evening to thank all the donors and all the people who helped," he said.
"There was a champagne reception to begin with and some speakers.
"It went on for several hours and turned into a real party."
"It was really great."
Speakers at the event included Joanne Orr, chief executive officer of Museums Galleries Scotland, and GTM chairman John Rahtz.
Mr Ward said visitor numbers had been high since the museum re-opened and that feedback about the new look had been very good.
He added: "The building always let us down a bit because it just looked like an industrial building.
"Now it looks like a museum.
"It is going to be a good season for the museum because we have this great new building.
"It looks so much better and it works so much better.
"We now have room to display a lot of information in the new reception which gives visitors a great introduction to the work of the museum.
"There is just much more room."
This season, GTM is displaying some of champion racer and TV personality Guy Martin's machines.
His 1942 Rolls Royce Merlin engine, used in World War II Spitfires, and three of his cherished motorcycles are currently on display.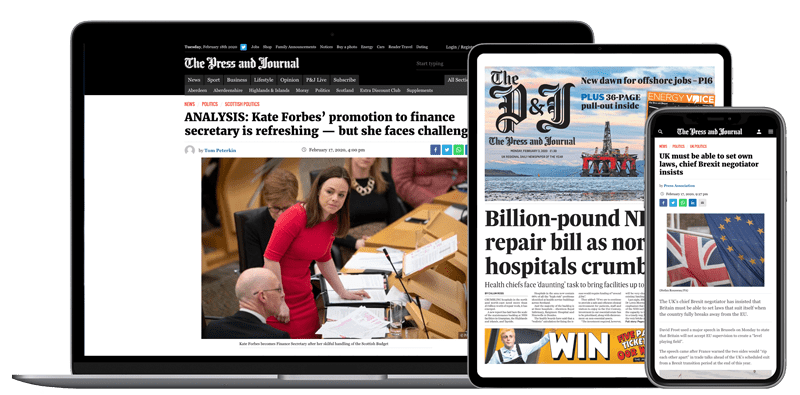 Help support quality local journalism … become a digital subscriber to The Press and Journal
For as little as £5.99 a month you can access all of our content, including Premium articles.
Subscribe