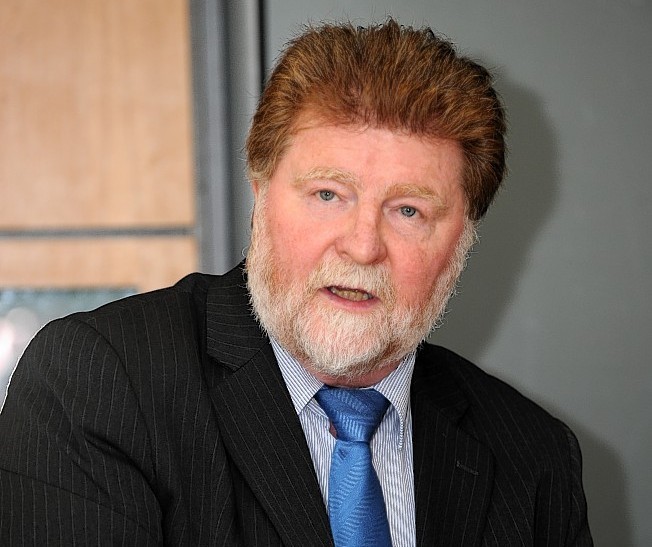 Aberdeenshire Council's co-leader has been urged to stand down after ditching a North Sea jobs conference in disgust at his digs.
Martin Kitts-Hayes headed up a group of north-east representatives who attended the North Sea Commission (NSC) conference in Billund, Denmark, last week.
But as reported earlier this week, the council co-leader checked the delegation – also made up of SNP councillor David Aitchison and European policy and programme manager Martin Brebner – out of their "Wild West cabin" accommodation in Legoland just hours after arriving.
He described the digs as a "shed" that would limit the delegation's ability to network with others attending.
The trio flew home, unable to find a "suitable" alternative.
Now the local authority's chief executive, Jim Savege, will investigate the circumstances of the delegation's trip.
The council could not confirm reports the trip cost the taxpayer £5,000, however a spokesman said: "There will be an investigation conducted by the chief executive."
Last night Mr Kitts-Hayes said he took "full responsibility" for the decision to fly back to Scotland, adding he had asked Mr Savege to conduct the investigation.
He said: "It is clear that this decision to return has caused significant concerns, both amongst colleagues, as well as our Danish hosts.
"It was never my intention that this should be the case. However, upon reflection, I acknowledge that the decision to return was a poor one.
"I have therefore asked our chief executive to conduct an investigation into the circumstances surrounding the visit, and for those findings to be shared with council colleagues."
Mr Kitts-Hayes added he would be writing to the conference's organisers to apologise.
But last night, there were calls for Mr Kitts-Hayes to stand down as co-leader amid accusations he had "embarrassed" the authority on an "international scale".
Former administration colleague Hamish Partridge said: "He's embarrassed us on an international scale and I certainly think that the opposition and administration should be working together here to ask for his resignation."
Opposition leader Jim Gifford added: "As soon as we heard of these events we sent a number of questions to the chief executive and we are delighted that he is going to conduct a full investigation into this sorry mess."