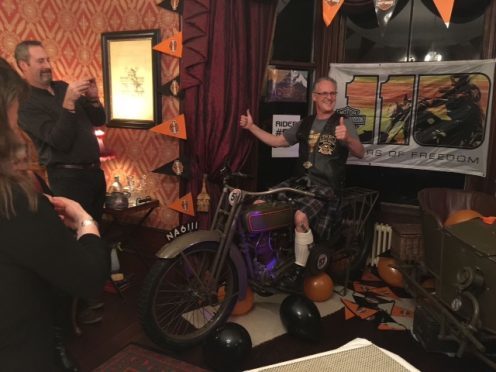 An Aberdeenshire man is preparing to travel over 3,000 miles across the United States on a 100-year-old Harley Davidson in memory of a friend.
Banchory resident, Harry Verkuil, will take part in the endurance Cannonball Run to raise funds for the Brain Tumour Charity after his confrere, Dr Ronan McElroy, succumbed to the disease.
He will be one of 100 riders, ready to traverse the US byways on antique motorcycles, journeying from Atlantic City to San Diego – the breadth of the North American continent.
Amsterdam-born well engineer, Mr Verkuil has spent months polishing up a 1916 Harley Davidson F-type for the event.
The vehicle started life in Britain before coming into the hands of owners in the US and Australia.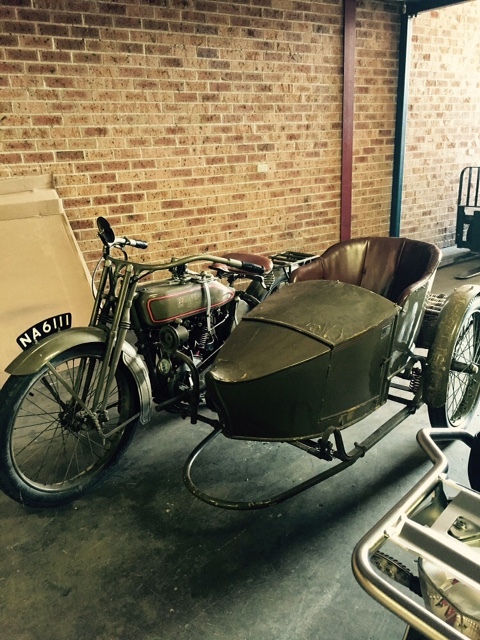 He is rider number 57 in what is being billed as the "race of the century" – which will take place from September 10 to 25.
The Cannonball Run involves travelling as much as 300 miles and between eight and 10 hours a day. And Mr Verkuil has set himself the task of raising £500,000 for the charity.
The 58-year-old said: "It is 3,400 miles from coast to coast from Atlantic City to San Diego. The motorcycles are older than 100 years and I am doing if for brain cancer research. It is an endurance race. It is 100 years since the first attempt.
"I lost a good friend of mine to brain cancer and I wanted to support the hospice and get a bit of money to charity. He was a bit of a petrolhead and I decided to do the Cannonball Run without even having a bike.
"I was looking for something that was a bit of a challenge to man and machine and decided to do the Cannonball Run."
His race motto is "cúraim" an old Irish Gaelic word for care, and his journey is labelled "On A Quest to Cure".
Throughout his US journey, he will be accompanied by his wife, Deborah, and son and daughter, Kyle and Rachael.
Mr Verkuil added he had worked on the Harley through a 10-month redundancy spell.
He said: "Trying to get parts for a 100-year-old motorcycle is not easy. There are still a couple of things we have to do. On the Cannonball Run, everyone helps each other.
"I am fairly confident I'll make the end, I have to do it.
"This is a once in a lifetime event. They don't take the highways, it is all more country roads."