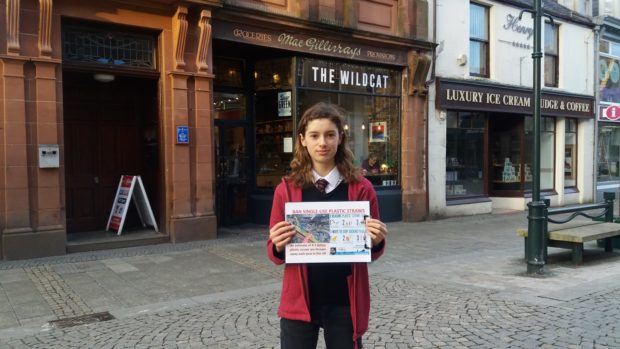 A 13-year-old student has staged an hour-long protest outside her school calling for more government action to tackle climate change.
Holly Gillibrand, from Kinlocheil, walked out of Lochaber High School yesterday to stage the first in a series of elaborate climate strikes to appeal for greater awareness of the issue.
She stood outside the school gates from 8.45am until 9.45am in solidarity with fellow climate change campaigner Greta Thunberg, who made a speech at the UN summit on climate change in Poland last month.
In her speech she criticized world leaders. She said: "You are not mature enough to tell it like it is. Even that burden you leave to us children. But I don't care about being popular. I care about climate justice and the living planet."
Holly tweeted Prime Minister Theresa May last month to tell her about her plans to strike. She wrote: "Every Friday I am going to be striking from school because I will not sit silently while you and the British government contributes to the destruction of our only planet."
Speaking of her ambitions, she said: "I am striking because we are running out of time. Thousands of children around the world should not be having to miss classes because of our leaders inability to treat the climate crisis as a crisis."
Friday, February 15, will see a UK-wide 'Youth Strike 4 Climate' with students of schools, colleges and universities planning various activities to raise awareness.