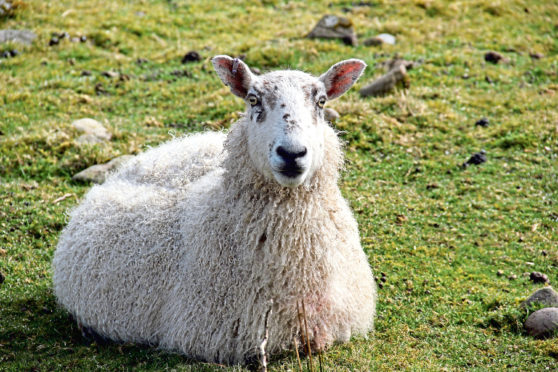 Climate change resilience is better in some sheep and goats than others, claims a new study.
International research, led by Scotland's Rural College (SRUC), found significant differences in the way individual sheep and goats respond to fluctuating weather conditions creating opportunities for breeders to select animals that will cope well with the rising demands of climate change.
The study looked at animal performance records alongside changing weather data, including average daily temperature and humidity readings.
Researchers found the same weather invoked a variety of responses in different animals, with production for some not being affected at all, making them more resilient to whatever future climate change factors may emerge.
SRUC's Professor Georgios Banos said the results could be used to further improve the accuracy of selective breeding, leading to enhanced farm sustainability and profitability.
"Climate is changing, bringing about increased weather volatility and farm animals have different capacities to cope with this change," he said.
"We investigated the genetic mechanisms that make an animal resilient to weather conditions, allowing it to maintain performance when challenged with weather volatility.
"This will enable us to continue selectively breeding for enhanced performance, such as high production and health, and at the same time breed for performance stability when external environmental conditions change."
The study is part of the Horizon2020 project iSAGE, a multi-million-pound EU-funded research project aimed at future-proofing the sheep and goat farming industry.
SRUC's focus is on creating practical breeding goals and tools for the sheep and goat sector in both the UK and across Europe.