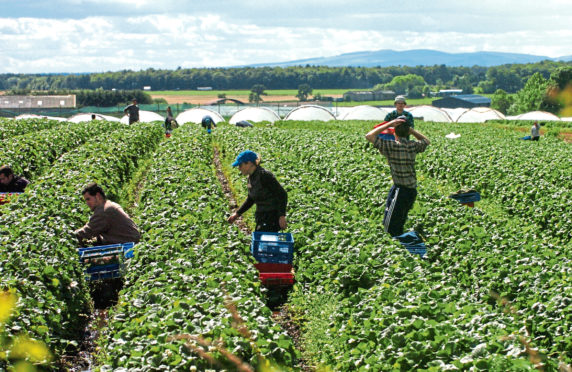 The impact of a new points-based immigration system on the agriculture and food sectors is the subject of a new inquiry by a Westminster committee.
The environment, food and rural affairs (Efra) select committee has launched an inquiry into labour in the food supply chain, to determine the impact of a new points-based system on the agri-food sector.
It will also investigate how UK Government plans to invest in UK skills will compensate for the projected shortfall in low-skilled workers from abroad, and look at the impact and effectiveness of the government's two-year Seasonal Agricultural Workers Scheme (Saws).
The scheme, which will allow non-EU nationals to come to the UK for six months a year to provide seasonal support for fruit and vegetable farms, was expanded from 2,500 to 10,000 workers last month.
The Efra committee inquiry will assess whether the scheme is sufficient in meeting demands in the agricultural and horticultural sectors.
"British agriculture and food processing rely heavily on access to labour from non-UK nationals," said Efra committee chairman Neil Parish MP.
"The government has increased the seasonal workers pilot scheme to allow up to 10,000 workers this year, but farming groups have called for this to be vastly increased. If farmers can't employ the right seasonal workers, crops and flowers will be left to rot in fields."
He added: "The government has also announced a points-based immigration system that will not include an immigration route for lower-skilled workers.
"We want to explore the impact that this could have on access to labour in the food supply chain, particularly as some roles would be very challenging to replace with technology and automation."
The committee will start taking written evidence from today, and aims to publish its final report on the inquiry before summer recess.