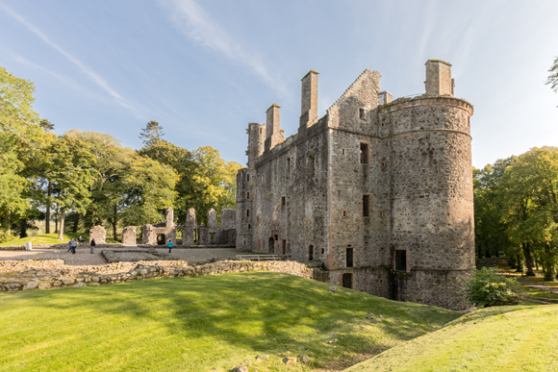 Visitors will soon be able to explore the ruins of an Aberdeenshire castle once again.
Huntly Castle closed in March, but Historic Environment Scotland (HES) has announced the attraction is one of a dozen now due to reopen as lockdown restrictions ease.
Various safety measures have been put in place to ensure visitors can explore the ruins.
Lockdown was the longest closure of the castle since the Second World War and HES are keen to get visitors back through the doors to explore the ground and second floors and outdoor space.
The basement and pit prison, the top of the tower and the the viewing gallery however will remain closed as social distancing is not possible in those areas.
One-way systems are in place and visitors will be asked to wear face coverings when entering any internal enclosed spaces, in line with Scottish Government guidance.
Capacity will be reduced on site and tickets must be booked online in advance, with visitors asked to use card instead of cash.
Alex Paterson, chief executive of HES, said he was delighted the phased reopening of attractions was continuing.
He said: "We hope the reopening of these iconic sites will help to further demonstrate that Scotland's tourism industry is open for business, and we thank everyone who has already helped kick start the tourism industry by visiting Edinburgh, Stirling and Urquhart castles since they reopened at the beginning of this month."