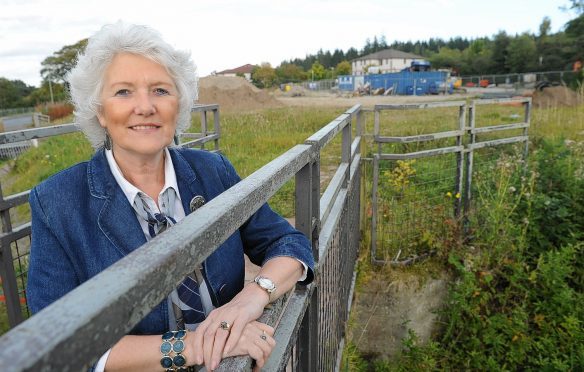 A charity is a step closer to realising its dream of building a play centre, respite facility and homes for children and youngsters with learning disabilities.
Highland councillors yesterday (WED) approved a £250,000 grant from the authority's capital discretionary fund for the Elsie Normington Foundation, subject to the rest of the £4million total funding being in place within three years.
The Haven Centre is planned for a site on Murray Road at Smithton in Inverness.
Foundation creator Elsie Normington, whose son Andrew has a learning disability, sat in on the council debate at the council's Inverness headquarters.
Speaking afterwards, she said: "I'm absolutely delighted that the council is giving us this level of support.
"Having that commitment of £250,000 will really enable us to lever large funding from lots of other funding organisations, so I'm very pleased.
"We're looking for some high-wealth individuals who would like to invest some money into our project. It's a desperately needed project."
She hopes to secure the remaining funds and begin construction work within 18 months.
The organisation has separately raised £140,000.
The new facility would also offer after-school clubs and holiday leisure schemes throughout the year.
Applications for grants from the council's discretionary fund were also agreed yesterday (WED) for the Evanton Community Trust (£18,000) towards the repair and reinstatement of three local footpaths and the Highland Museum of Childhood (£15,000) to help with the cost of restoring the Strathpeffer Railway Station canopy. The Old Railway Station is a Grade B listed Victorian railway building.