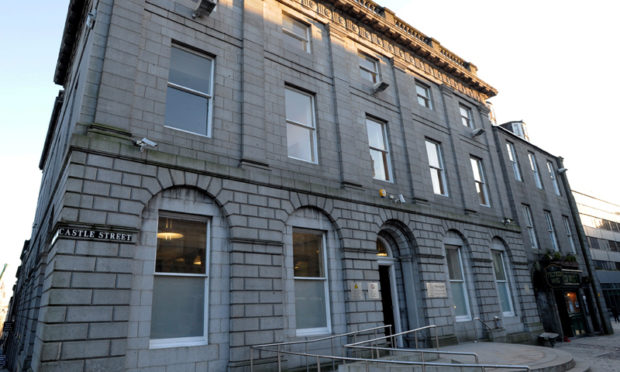 A court has heard that a man accused of carrying out an armed robbery on a Highland home was caught by police two days after the offence with thousands of pounds in cash in his possession.
Jurors sitting at the High Court in Aberdeen were told yesterday that Ali Akguc was stopped in his silver Passat on the M6 by police, who were looking to trace the person responsible for storming Lisa Ann Cetiner's Drumnadrochit home with a gun.
The court heard that a number of witnesses claimed to have spotted Akguc's car around the area where the robbery took place on the day of the offence.
Jurors were told his physical description also matched the one which Mrs Cetiner had given of the robber.
In order to question him about the hold-up, officers tracked down Akguc's vehicle on December 8.
And, when police stopped him, they found £2,995 in cash in the back of the car.
Akguc, of Beale Close, Enfield, London, is currently on trial, accused of carrying out the armed robbery on December 6 last year.
Prosecutors allege the 36-year-old covered his face before he forced his way into a house on Coiltie Crescent in Kilmore, armed with a gun or replica firearm.
It is claimed he then assaulted Mrs Cetiner and two children in her care by forcing them to sit on the floor, before making off with £3165.
Akguc, who had previously worked for Mrs Cetiner's husband, accepts a robbery took place at the house, but denies any involvement in the crime.
Yesterday, a recording of Akguc's police interview was played to the jury.
The court heard he had been questioned about where he was at the time of the offence and what he had been doing on the M6 two days later.
He told officers he was driving back to London, where he had previously lived, but refused to comment on where he was at the time of the offence.
Akguc also made no comment in relation to why his car had been seen in the area of the robbery on the night it was committed.
When asked about the £2,995, which was recovered from his car, he told officers that he had been paid in cash during the time he worked for Mr Cetiner and that he had saved the money.
The court was also read a witness statement given by Akguc's former co-worker and room mate Ali Agool.
In the statement, Mr Agool said the accused had threatened to carry out a robbery on a petrol station in the week leading up to the offence.
He claimed Akguc had suffered from a gambling problem and was always asking people to lend him money after losing hundreds of pounds at a time at the bookies.
The trial, before Lord Burns, continues.