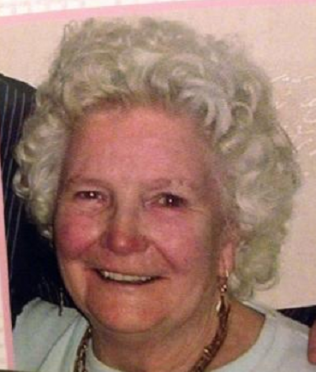 Voluntary worker Jean Munro was "stunned" when she learned she was receiving a British Empire Medal.
The carer and Inverness Ness Bank church-goer, who retired in 1989, was overwhelmed by the New Year surprise.
It was a reward for her many decades of community work and widely respected talents for spectacular flower arrangements for a raft of organisations.
Mrs Munro, a mother-of-two who has spent most of her life in Inverness, has served both the Crossroads and Carr Gomm charities; Chest, Heart and Stroke; the Highland Hospice – where she arranged flowers for almost 30 years – Cameron House, Alzheimers and the Boys' Brigade.
She has also manned trolleys on the wards at the city's Raigmore Hospital as a volunteer for several decades.
Her talents as a flower arranger took her to London in 2015 for the GrandFest festival organised by the Royal Voluntary Service to celebrate an array of traditional skills of older people.
She considers flower arranging a simple way to bring joy to people's lives and a great activity for keeping mind and body active.
On receiving news the good news from the palace, the 83-year-old said: "I was stunned. I've been very emotional about it."