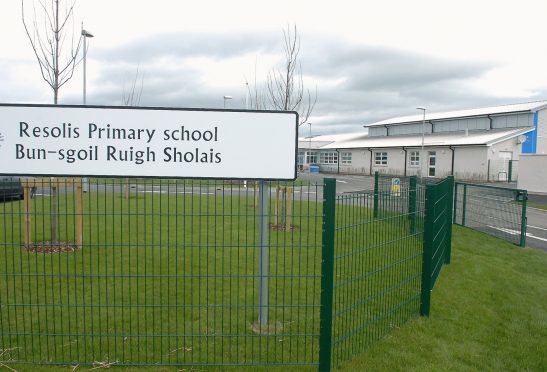 Former pupils of two defunct primary schools on the Black Isle have been urged to share their memories to mark the 10th anniversary of their closure.
Resolis Primary opened in April 2007 to accommodate youngsters from Cullicudden and Newhall schools, which were both shut down as part of a shake-up.
To mark the amalgamated school's 10th birthday, pupils at Resolis are aiming to gather photos and memories from the two old schools as part of a history project.
Head teacher, Jane Bentley, said: "Resolis Primary School will celebrate its 10th birthday this Easter and we are planning a project on the histories of both Cullicudden and Newhall primaries, out of which Resolis was born.
"If anyone has any photos or memories of either school and would be willing to share them with the children at Resolis I would be very grateful.
Resolis Primary had a roll of 87 pupils when it opened, including 16 children who attend the nursery.
Before the school was built there was no nursery school provision in the catchment area, which includes the communities of Culbo, Kinbeachie, Cullicudden, Wester Brae, Newhall, Balblair, the village of Jemimaville and the surrounding farms.
The school was built at a cost of £3.6million, under a public-private partnership initiative, and has four classrooms, a resource and library area, a pupil support room, a nursery room, a protected outdoor nursery play area and a multipurpose hall.
It was officially opened by Essie Munro, a former Newhall pupil whose great-grandchild was attending the new school at the time.
Jenny Henderson, who runs the Royal Hotel in nearby Cromarty, attended Newhall Primary School and welcomed the history project.
"I can't believe the 'new school' at Resolis is 10 years old already," she said.
"This is a great initiative on behalf of the school at Resolis and I'd encourage former pupils of both Newhall and Cullicudden to come forward and share their memories.
"I have happy memories of my time as a pupil at Newhall primary school between 1981-86.
"It was a small, country, two-teacher school, with weekly visiting teachers for music and PE. Some of my favourite memories include the summer school trip and the annual concert at Christmas time."