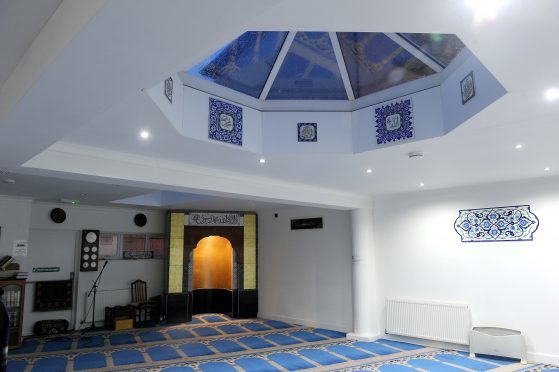 The UK's most northerly mosque will open its doors to the public next month as part of an event offering outsiders an insight into Islam.
"VisitMyMosque Day", promoted by the Muslim Council of Britain, aims to make mosques more accessible and to highlight their charitable work.
The idea has been welcomed by the local MP as a positive step.
City mosque founder Waheed Khan is optimistic the event will demonstrate "transparency."
He said: "This is a national celebration aimed at helping integrate mosques into society.
"We're not a ghetto or an inclusive group. It's also an opportunity for people to see what good work the mosque is doing.
"The city has a heritage of friendliness so we've been lucky. Most of our people have mainline businesses like Asian restaurants and jobs in the NHS so they've integrated very well. This is a day for them to invite their friends and other people."
The doors will open between 10am and 6pm on February 5 to welcome people "of all faiths and none" to explore the architecture and history of the building and the beliefs and practices of those who worship there.
It will feature tours, information stands, henna tattoos, free refreshments, children's activities and a chance to observe prayer.
Representatives from religious groups, the police, schools and community groups have been invited.
Inverness, Nairn, Badenoch and Strathspey MP Drew Hendry said: "Having been present at the opening and having seen how the mosque is engaging with the community, I'm delighted they're holding this event.
"I hope many people will head along to have a look and, hopefully, make some new friends."
Muslims travel from as far as Shetland, Skye and Fort William to worship at the Inverness mosque. It moved from a temporary home at the Northern Meeting Park to the former Rangers supporters' Portland Club premises in 2014 to accommodate greater numbers.
The Muslim population in the north has doubled to more than 500 in the past decade.