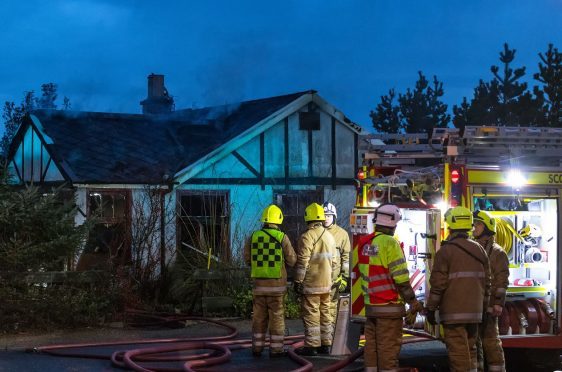 Fire chiefs are urging people to protect vulnerable relatives and neighbours by helping them organise a free home safety visit from the brigade.
The plea follows four recent fatal fires in the north, which have shattered families and rocked communities.
The tragedies were at Garrynamonie and Kildonan in South Uist, Braemar and Lossiemouth – all of which remain the subject of separate investigations.
Deputy Assistant Chief Officer Andy Coueslant said: "A single fire-related death is one too many. Sadly four people lost their lives. Our thoughts are with their families, their friends and their communities.
"We're particularly keen to support the elderly, infirm and less mobile to stay safe at home.
"I'd directly appeal to people to check if elderly relatives, neighbours or friends are in need of this support and contact us."
Although the tragedies were all in the country, Mr Coueslant said there was no evidence to suggest people in rural areas were more at risk. The most vulnerable are elderly people living alone, the less mobile and people with a drink or drug dependency.
Mr Coueslant believes people are now "safer than ever," largely due to the emergence of smoke alarms, but also because there are fewer coal fires and fewer smokers.
With most house fires starting in the kitchen, his advice is to avoid leaving cooking unattended, preparing food after drinking alcohol and throwing water on oil-based fires.
There is more about free visits online at www.firescotland.gov.uk Or you can call 0800 0731 999 or text "fire" to 80800 from a mobile phone.