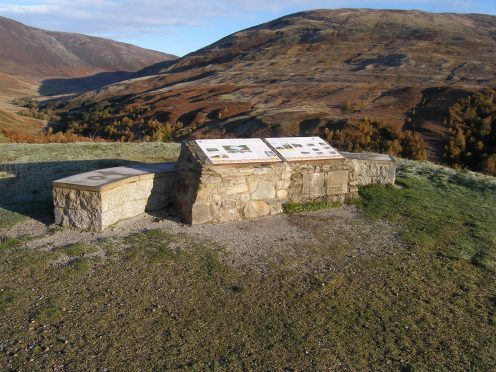 It is an area of the country that attracts geologists, students, rock climbers and hill walkers from all over the world, worth nearly £9million annually to the UK economy.
Now a conservation charity is asking people to help secure the future of the North West Highlands Geopark by donating cash to an online appeal.
The Geopark winning UNESCO status in 2015 is estimated to be worth £8.7million a year to the economy.
But with temporary funding from the Scottish Government now ended, the park urgently needs public financial support to continue its work
Plans are underway to upgrade the visitor centre, organise a major ge0-heritage festival in October and develop self-guided trails or "pebble routes" for walkers and cyclists.
The park also intends to carry on with its programme of weekly guided walks and deepen its scientific research into soil fertility with Stirling University and Ullapool High School.
However there are fears the UNESCO designation could be in jeopardy if funding for staff and facilities fails to materialize. The organisation is due to carry out its four-year evaluation in 2019.
The John Muir Trust, which looks after the dramatic three-peak mountain, Quinag, and Sandwood Bay, has awarded the Geopark a conservation grant of £1500.
George Farlow, chairman of the North West Highlands Geopark, said: "This grant will help strengthen our UNESCO Global Geopark. We are delighted to work in partnership with the John Muir Trust."
The Trust is now asking the wider public to support the Geopark's crowdfunding appeal, which needs to raise £70,000 by 2pm on Monday May 15.
Mike Daniels, head of land management for the John Muir Trust, said: "We would urge people who care about this landscape and the people who live there to visit the crowdfunding website and support this vital appeal for funds to retain the staff and maintain the designation."
The crowdfunding page can be found at www.crowdfunder.co.uk/love-the-geopark