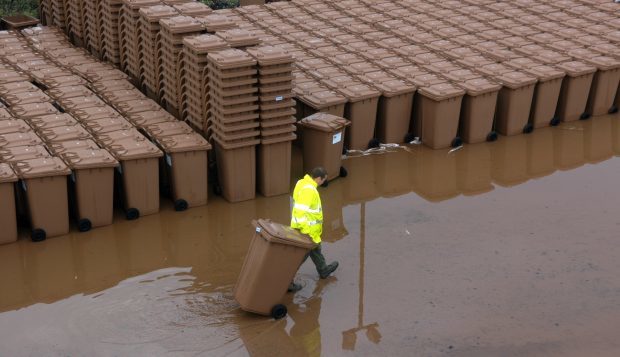 More than 14,000 Highland households have signed up to continue having their garden waste collected.
Highland Council expect the figure to rise further as the deadline to pay an annual fee for the brown bin service approaches.
The authority also confirmed the deadline has been pushed back from Sunday to next Friday.
People need to pay before that date to get their waste collected from July 3, though later payments will allow collections to continue after that date.
The new chairman of the council's places committee, Councillor Allan Henderson said: "The service has proved to be very popular with a high volume of applications in such a short time period.
"Around 25% of customers have so far decided to continue with receiving the service and we expect more to do so over the next week.
"I would like to take this opportunity to say thank you to householders for their continued support with recycling and reducing waste going to landfill.
"At the same time this new charged service will achieve several hundred thousand pounds of savings, which will protect jobs and other essential services."
Residents wanting to continue with the service are charged £30 per year for each bin they have.
Residents who pay for the service will be sent a sticker which will alert collection crews that the bin is to be dealt with.
Payments can be made online, by phone or at a local service point.
It was revealed earlier this week that technical problems had prevented many people from paying for their bins by phone between May 23 and 25.
Mr Henderson added: "I know that some residents have experienced some problems whilst trying to pay for their brown bin collections.
"We had some technical problems on Tuesday, May 23 and Thursday, May 25 which have been resolved and the volume of customers wanting to pay over the phone has resulted in some long delays.
"I wish to apologise for any inconvenience caused and urge you to try again if you have had any problems.
"It is very easy to pay on-line at www.highland.gov.uk/gardenwaste, but you can also pay over the phone or at your local service points. You can also request extra bins."