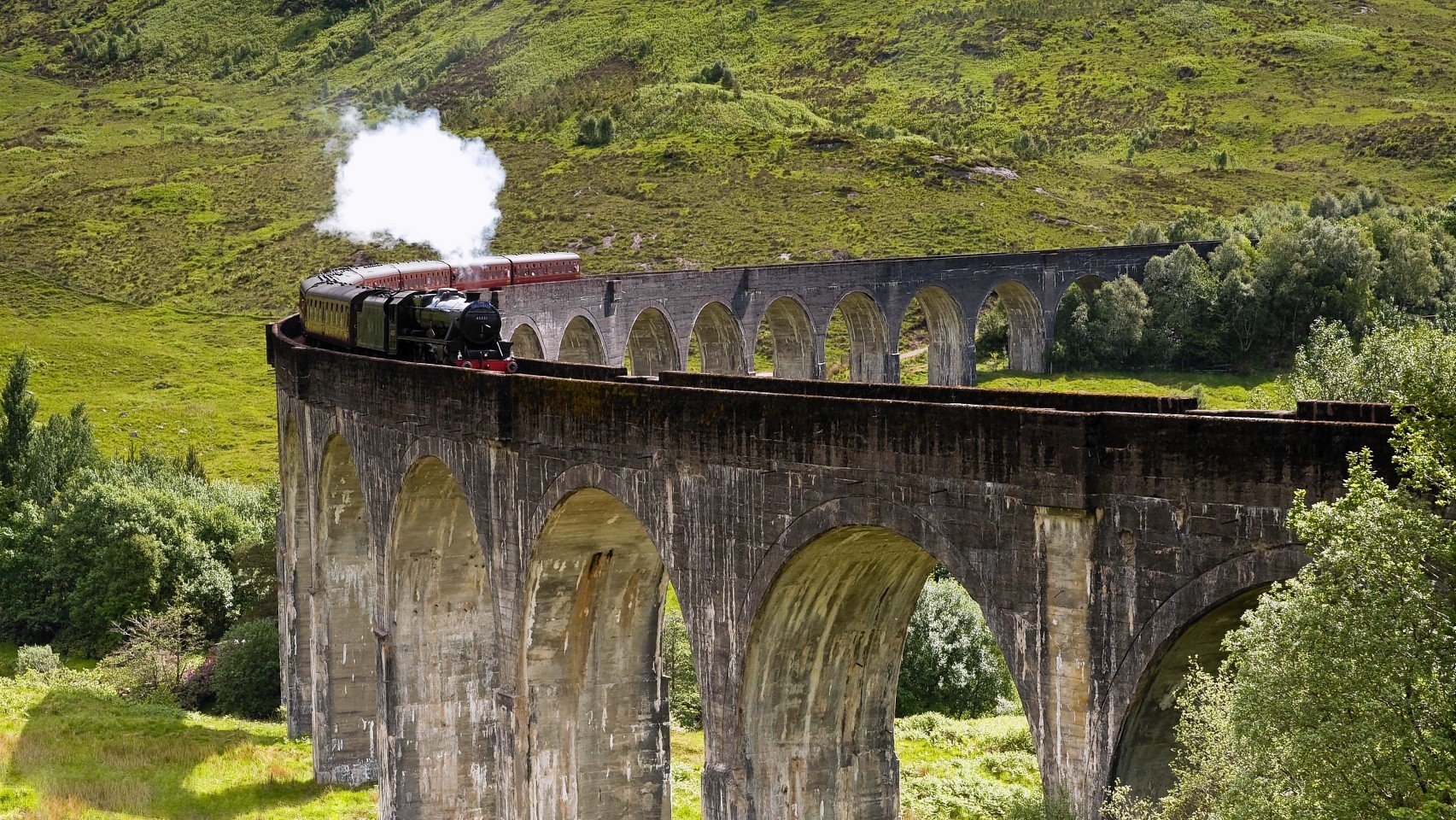 Harry Potter fans are being encouraged to come to the Highlands and travel the real-life Hogwarts Express railway line as part of a 20-year celebration of the first book.
VisitScotland has launched a routemap which spells out various destinations in Scotland that provided inspiration for JK Rowling's novels.
Monday will mark 20 years since JK Rowling first unleashed her Harry Potter books upon the world – and the rest is a seven-book history.
The famous Glenfinnan viaduct is used by the magical Hogwarts Express in the Harry Potter films, and is part of the four-day themed Scottish tour.
Fans will be able to board the Jacobite steam train – used by thousands of visitors each year – between Fort William and Mallaig to witness the stunning scenery used in the films.
Part of the tour also includes a visit to Steall Falls which features in the movie Harry Potter and the Goblet of Fire.
Various other magical sites across the UK which have inspired some of the world's greatest literature and legends – from Nessie to Sherwood Forest and King Arthur – have also been depicted in a new interactive online map.
VisitBritain director Patricia Yates said: "From Glenfinnan Viaduct in Scotland where the Hogwarts Express travelled, to Professor McGonagall's classroom at Durham Cathedral, to exploring the Forbidden Forest at Warner Bros Studio, Harry Potter's Britain is the stuff of magic.
"Harry and his wizarding world continue to hold generations of readers from across the globe spellbound, firing up imaginations and inspiring people to explore locations and landscapes and experience the wonder themselves."
Other highlights of the Harry Potter tour include a visit to Edinburgh's Elephant House cafe, where JK Rowling began writing her novels.
Drawn by the UK's culture and heritage, overseas travellers who visit castles or historic houses spend about £8 billion annually. Film and literature are also powerful motivators for travel, with more than a third of potential visitors to the UK wanting to see places featured on screen.
Other blockbuster movies have been filmed in the Highlands in recent years including the BFG which features the Isle of Skye.