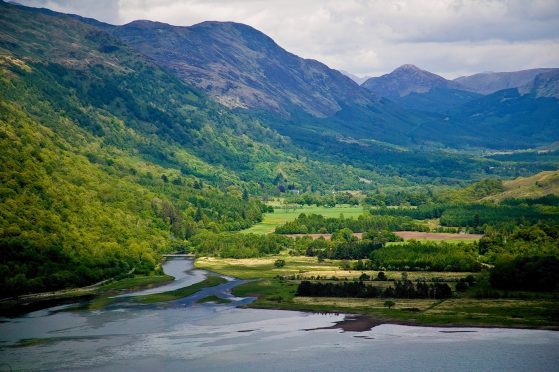 Campaigners fighting plans for a quarry near an Argyll nature reserve claim there is no need for it.
A&L MacCrae is seeking permission for a sand and gravel quarry in Glen Creran, north of Oban.
There have been around 1,500 objections to the proposal for the site in the glen, which is home to Glasdrum Wood National Nature Reserve. Otters, badgers, pine martens and bats can be found there.
Argyll and Bute Council's Lorn Plan prohibits the opening of a new quarry in a designated area of panoramic beauty, unless there is an exceptional local requirement.
The firm A&L MacCrae argues that the quality of building sand it requires is only available at Glasdrum and cannot be supplied by existing local quarries.
However, objectors behind the www.quarryprotest.com campaign website have shared correspondence from four quarries in the area which say they can meet local demand for building sand.
The letters from Breedon at North Connel, Leiths at Dornie, Fort William, MacLeods at Kilmartin and Bonnar at Clachan were in response to senior council planner David Love, who sought information about the local market.
A report by Johnson Poole and Bloomer mineral and quarrying experts, commissioned by the objectors, concluded: "The demand for sand and gravel in the area is currently being met by existing sources with proven extensive reserves at several quarries with the benefit of long term planning permission."
Tony Kersley, who lives in the glen and is one of the residents behind the protest website, said: "Look at the evidence. It quite categorically states there is no need for the quarry.
"The number of objections is fantastic. For something as rural as Glen Creran to create this amount of objections, shows that people appreciate what it is. Tourism has a little bit more importance than a quarry. People realise that these places need to be protected for the future."
A&L MacCrae declined to comment.
The application will be considered by the council's planning committee at its meeting in August.