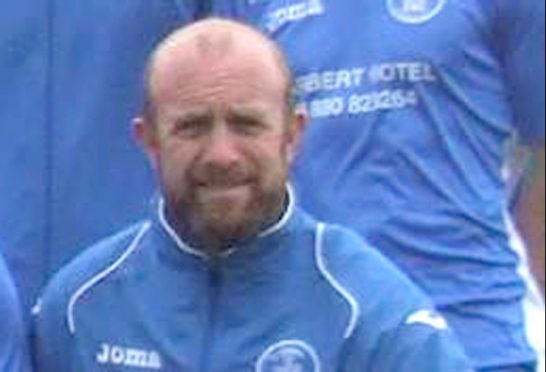 A Church of Scotland minister has appealed for help to bring home the bodies of two men – one being his friend – believed to be trapped in a fishing boat which sank in Loch Fyne, Argyll.
Reverend John MacGregor revealed that he knew the skipper of the TTT100 Nancy Glen, Duncan MacDougall, for most of his life and described him as a "great guy with everything to live for."
Mr MacDougall was aboard the prawn trawler with Przemek Krawczyk when it sank on January 18. Both men are married and each have two children.
A third crewman, John Miller survived after being rescued by a passing vessel.
Work is underway to determine whether TT100 Nancy Glen, which was registered in Tarbert, can be raised to the surface. It is thought to be sitting at a depth of 459-ft near Barmore Island.
The community has launched a fundraising drive to support the families and pay for the wreck to be raised, if the Marine Accident Investigation Branch decides not to.
The campaign #TT100bringtheboyshome had raised nearly £215,000 as of 5.30pm last night.
The Rev MacGregor, who grew up in Tarbert, said the tragedy had "devastated" the village and appealed to Kirk members across Scotland and further afield to donate what they could to the special fund to "bring the boys home."
Rev MacGregor, who leads Cadder Parish Church in Bishopbriggs, said: "When I heard the news, it was hard to believe that trapped on board was a man whom I have known most of my life.
"Duncan McDougall will be remembered as a great guy and an excellent football player. He played for a boys team which I managed over 30 years ago.
"He was a very outgoing and popular young man."
Rev MacGregor said his friend, married to Dawn, had everything to live for and was a leader who "touched so many lives."
The minister said the people of Tarbert had shown amazing spirit to work tirelessly to raise money for the families of both men, adding: "This is a huge project and it needs more than the local people – it needs  governments and churches to raise the profile of this tragedy.
"I plead with the members of the Church of Scotland to help the village of Tarbert. To pray for it, to give generously to the fund and to speak to those with the power and authority to help.
"We all want to see these boys brought home to their loved ones and to their village."
The plea follows an emotional service at the quayside in Tarbert on Saturday in which a candle was lit – and will continue to burn – until the missing men are returned home.