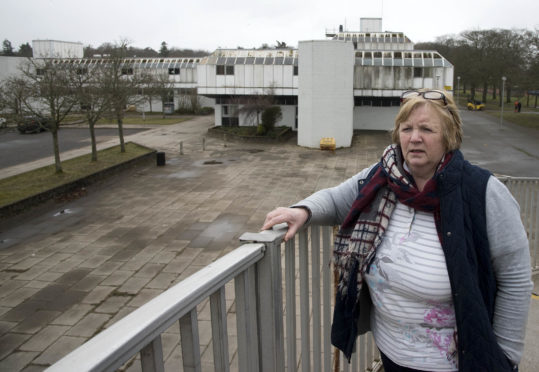 Proposals to build a new academy at Alness were welcomed by Highland councillors yesterday urging work to start as soon as possible.
The North Planning Committee was given a progress report on the £30million project to replace the old school.
The current building is often referred to as the north's worst school building which has among other problems more than 200 asbestos hotspots.
The new Alness Academy will be a considerably greener school with its own biomass unit for some of its power needs.
Councillors highlighted only one concern with the building not having a flat roof.
The old academy was regularly flooded with buckets used to catch water on the floor.
Councillor Margaret Patterson said she was "absolutely delighted". She added: "It looks amazing.
"And the people of Alness and surrounding area deserve this, they have waiting a long time. The school was falling down around their ears.
She added: "My only question is, when can it start?"
The council has slashed its capital spending budget in half due to cuts but the school project has been kept on the agenda.
The school is set to open in 2020 and will be funded by the council and Scottish Government.