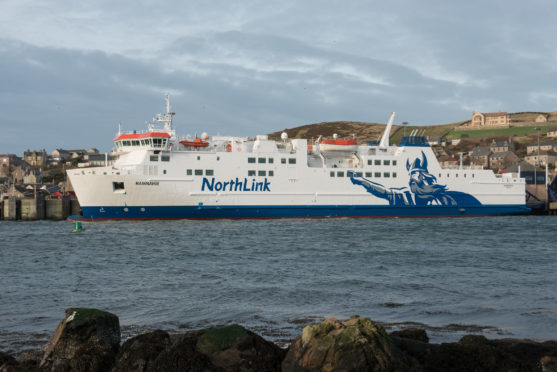 Ferry company Serco NorthLink has awarded a Scottish wildlife charity more than £2,000.
NorthLink Ferries has given the Royal Society for the Protection of Birds (RSPB) a donation of £2,200 to help fund the charities community outreach programme, which delivers outdoor education to young people across the islands.
The money was raised from last year's nature cruise on board passenger vessels MV Hamnavoe.
Sarah Sankey, Orkney Manager for RSPB Scotland said: "We are extremely grateful for the donation from NorthLink Ferries. The funds are very important to the organisation and will allow us to deliver lessons which help young people enjoy and learn about the natural world that is right on their doorstep."
James Linklater, Serco's Customer Care Manager at NorthLink Ferries, added: "It's great to see that we are making a difference to the local community as we continue to support RSPB Scotland in Orkney.
"Last year's wildlife cruise on board MV Hamnavoe was a great success with passengers enjoying an exclusive chance to see some of the islands' most fascinating wildlife whilst also helping us to raise funds for the RSPB Scotland's education programme."
The company will host another wildlife cruise on May 20, departing Stromness at 1pm before sailing around the island of Hoy and arriving back to port for 4pm.