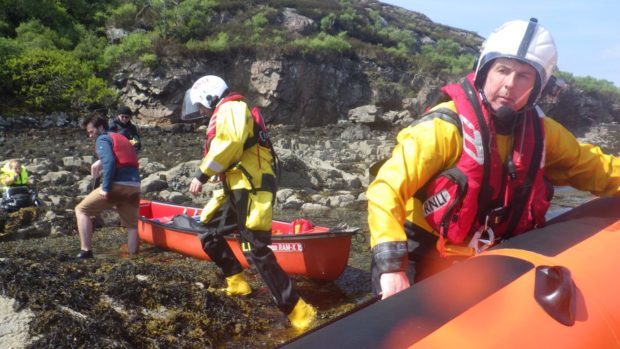 A family were rescued yesterday after getting into difficulty around the Applecross peninsula.
The volunteer Kyle of Lochalsh RNLI team received an urgent message at 12.18pm on Friday as winds and waves picked up in the area.
The family, including two adults and a three-year-old girl, had been out in a canoe with two kayaks but lost sight of each other in the strong winds and called for help.
A Kyle lifeboat launched at 12.44pm towards the groups' last known position, east of Toscaig on the Applecross peninsula.
It arrived on scene at 1.00pm.
Two crew members found the family sheltering on the shore and transported them to the lifeboat.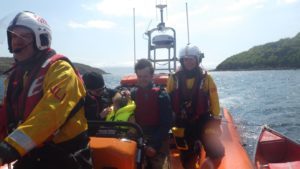 A Kyle of Lochalsh lifeboat spokesman said: "The family group consisted of five people in kayaks and a canoe. They were well prepared and set off from Toscaig in good weather, however the conditions soon worsened.
"The two kayaks lost sight of the canoe in the choppy conditions, and they did the correct thing by alerting the emergency services."
The casualties were transferred to Toscaig beach at 1.25pm, before setting off back to Kyle.