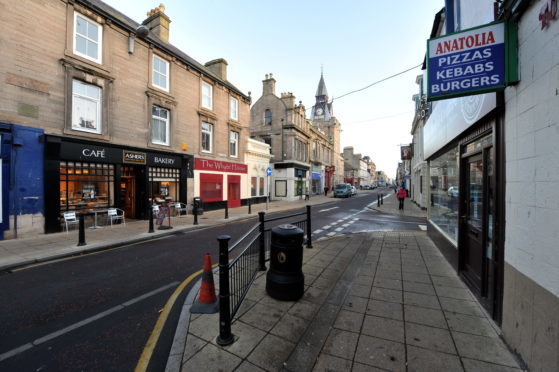 Nairn community groups opposed to plans for a 115-home development in the town are seeking a pre-determination hearing.
A total of 43 objections have been lodged against Springfield Properties' proposals at Kingsteps, Lochloy.
The plans are to be debated at today's Highland Council south planning applications committee in Inverness.
Campaigners cite existing severe traffic congestion on the only access road to the town from Lochloy, longstanding concerns about drains, sewerage and flood risk, inadequate school capacity and lack of health and other amenities in an area which will reach 1,000 homes if the Kingsteps development goes ahead.
The Nairn groups say they are "outraged, frustrated and disappointed" by Highland Council's attitude not only to their objections to Kingsteps but also to the wider issues in their town.
Nairn River Community Council (NRCC), Nairn West and Suburban Community Council, Croy and Culloden Moor Community Council, Association of Nairn Businesses, Nairn Residents Concern Group and Kingsteps Residents Group have written a joint letter to their local councillors, senior council officials, directors and members of the council's administration to set out their collective concerns.
In the letter they accuse the council and its planning partners of "failing to honour both the spirit and the legislation" of the Community Empowerment Act (CEA).
They describe the council's lack of engagement with the community as reinforcing the fear "that Nairn is subject to a systematic process of attrition and gradual relocation of resources away from the local community".
NRCC acting secretary Mandy Lawson said: "Community bodies like ourselves work hard as volunteers to try and give locals a voice and influence in local planning but we have frankly lost confidence a long time ago in the local planning and public consultation system under Highland Council's stewardship.
"In fact I can only describe the culture as hostile to local participation."
A Lochloy resident, who lives near the site and didn't want to be named, added: "There are no amenities here and the traffic congestion will be even worse with a predicted 118 more cars.
"There's a burn running through the field which has heavy yellow clay and drains poorly, so there's a serious flood risk.
"There are horses on the field at the moment, and if it's a choice between horses or houses, I know which I'd rather have."
If councillors agree to a pre-determination hearing today then the application will be deferred.