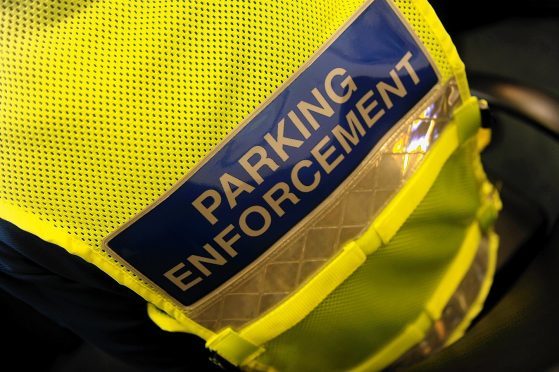 Councillors yesterday agreed to introduce car parking charges across the Highland region yesterday.
After considering a review carried out by the council's redesign board, the majority of councillors voted for charges to be brought in through a model described as a "real shift towards localism".
Decisions on car parking, along with a budget, would be devolved to local communities, and any income made from the scheme will stay within the communities.
To help Dingwall, Nairn and Alness, the councillors agreed that in the first year of operation, 2018/19, the local authority will underwrite any shortfall in income targets set for parking charges.
The abrupt introduction of car parking charges in these areas caused a storm of protest when they were announced in February's council budget.
Ward councillors, businesses and the public said they had never been consulted ande argued that there was no need for them as a form of traffic management.
The row escalated to threats to resign from the council's administration by Ross & Cromarty and Nairn members.
To counter the recommendations of the redesign board, Dingwall and Seaforth councillor Graham Mackenzie proposed that an immediate impact assessment on the introduction of parking charges for each ward in Ross & Cromarty and Nairn be carried out, along with full consultation with all stakeholders.
His amendment was voted down by 15 votes to 37 in favour of a motion proposed by convener Bill Lobban that the council would underwrite the first year of operation for any loss-making car parks.
Mr Lobban told the meeting: "The staff who carried out the review for the redesign board held 10 workshops and two board meetings over a lengthy period to come up with this set of recommendations.
"The recommendation proposed today gives assurance that no area will be disadvantaged in year one."
Dingwall and Seaforth councillor Margaret Paterson said she was bitterly disappointed with the outcome.
She said: "I really thought that common sense would prevail and they would say yes, we have to consult first, and when they consulted they would discover it is not viable to put parking charges in Dingwall.
"But I have the courage of my convictions and if they go ahead and put parking charges in Dingwall I will go ahead and leave the administration.
"I know the people of Dingwall, they're very strong and they won't take it without a fight."
After the outcome, Mr Mackenzie said he was "very despondent".
He said: "The people in Dingwall are angry and feel ridden over roughshod by the council.
"It's as if the council has said we've made mistakes but tough luck, we're pressing on."