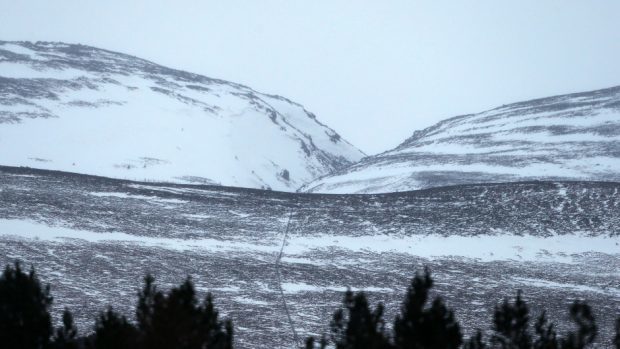 The Cairngorms have been the choice destination for a weekend getaway for much, much longer than previously thought – in fact 8,000 years longer.
New research has revealed a previously uncovered site in the mountains that suggests our Stone Age predecessors went to the hills for "short stays."
Experts have been investigating the site on the Mar Lodge Estate after it was uncovered accidentally by footpath maintenance workers.
Now they believe that it may once have been the location of a tent where people are believed to have stayed for a couple of nights.
One theory suggests that Mesolithic hunter gatherers used it as a base when visiting the mountains.
University College Dublin's Professor Graeme Warren, who led the research, said there are no remnants of permanent structures at the Caochanan Ruadha site.
He said: "We think what we have is a very light structure, we have reconstructed that from having a central fire setting and then the distribution o the stone tools shows a sharp oval, a clearly defined edge."
Further analysis of flint tools had suggested the activities carried out included hunting and butchering animals around the fireplace and repairing tools.
Exactly what brought the Stone Age hunter gatherers there in the first place was more difficult.
Prof Warren said: "They may have gone up there specifically for hunting or they may have gone up there because it is a natural corridor taking you across from the east to the west of Scotland, and while they were there they did some hunting because they were hungry."
One mystery was that the campsite was in use around 6,200BC which coincides with a major cold snap across Europe.
Prof Warren said that it was so severe some believe that hunter gatherers left Scotland but that is exactly the time the camp was in the Cairngorms.
He said: "Of all the periods you might expect people to be up in the mountains – it doesn't make sense.
Derek Alexander, head of archaeological services for the National Trust for Scotland, said the site was a rare find.
He said: "It is likely they were up there looking for resources of following game, and it is still an area for hunting.
"You can see small tents in the middle of glens in Scotland today and that's probably what they were doing around 10,000 years ago."