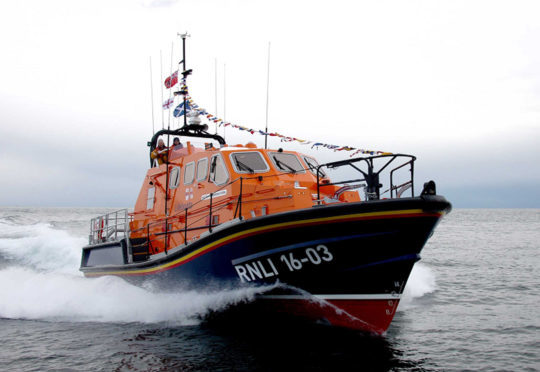 Lifeboat crews across the north were out in force yesterday dealing with a number of stranded vessels.
Stornoway coastguard first received reports of a vessel which had run aground at Balallan in Lewis around 11.45am.
Upon arrival the scene, the coastguard identified severe difficulty in accessing the vessel from land, until low tide; leading them to seek assistance from the local lifeboat crew.
The vessel was successfully moved away from the shore before being towed back to safety.
Shortly after, the coastguard received a response from a fishing vessel 40 nautical miles north east of Lerwick reporting a fouled propeller.
The local lifeboat crew dispatched to the scene shortly after 1.27pm and quickly established a tow with the stricken vessel.
Both crews returned to port in good condition, with all on-board reported safe and well.
At 3pm, the coastguard received a mayday call from a rigid-hulled inflatable boat (RHIB) with two people on board reporting engine failure in Loch Roe.
A nearby vessel was on scene and Lochinver RNLI lifeboat self-launched to assist. The RHIB was towed into Lochinver Harbour and tied up safely alongside.
Meanwhile, a yacht with four people on board also reported engine failure in Sanna Bay at Ardnamurchan in Lochaber around 3.21pm.
Tobermory RNLI lifeboat was tasked to assist but were stood down after the casualty vessel confirmed they had fixed their problem and were under way.