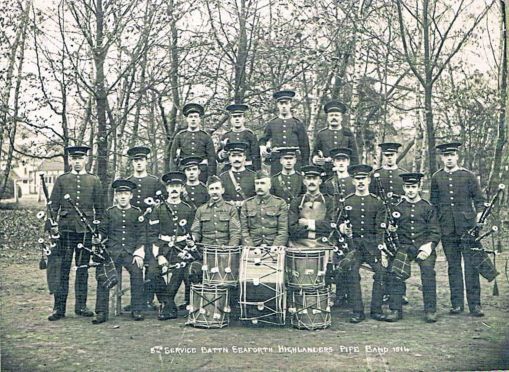 The Strathnaver Museum in Bettyhill has called on the public to share photos of relatives from the First World War "before they are lost to time."
The museum is currently seeking photographs and stories about all the men and women who were involved in WWI from Mackay Country.
The aim of the community research project is to form a database and photograph album that will preserve as much of what can be found out as possible.
Key to the effort will be gathering not just but the stories about those sent to war in whichever capacity they served so it can be placed in the Museum's archive and be preserved for generations to come.
Strathnaver Museum Director Eileen Mackay said: "This project will gather the stories of the men and women of Mackay Country and the role they played in the First World War.
"It is important that we gather these stories for future generations before they are lost to time."
It is a continuation of the successful Pibrochs and Poppies project which was funded by the 2015 Heritage Lottery Fund and Museums Galleries Scotland.
A photograph of the 8th Battalion Seaforth Highlanders pipe band whad previously been discovered on a school website in Kent.
It depicted William Duncan Mackay of Tongue whose nephew Duncan Matheson from Brora took part in the project.
Mr Mackay enlisted in the Territorial Army as a piper.
His battalion was soon on the front line on trench holding duties, training for the first major offensive they would be involved in at the Battle of Loos which saw almost 60,000 British casualties.
The 8th suffered heavy casualties from artillery fire including Mr Mackay who was one of five pipers from the battalion killed that day while another five were wounded.