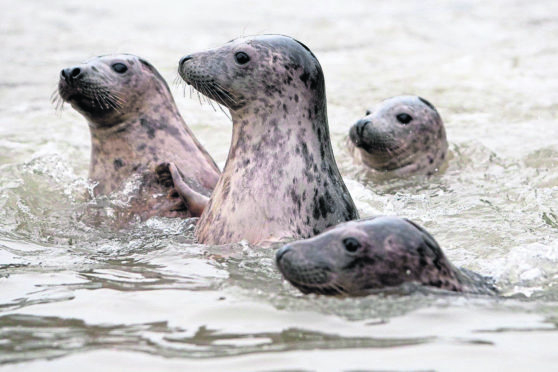 One of Scotland's best loved and oldest wildlife sanctuaries has announced that it will close at the end of October.
The Scottish Sea Life Sanctuary in Oban broke the news on social media, citing dwindling visitor numbers as the problem.
Visitors who have enjoyed the attraction over the past 40 years have been offered some hope it may still have a future as the sanctuary is being marketed in hopes of finding new owners.
Owners Merlin Entertainments have, however, confirmed they cannot themselves sustain the necessary investment required to keep it open.
If a buyer is not found then the doors will close and the animals at the facility will be relocated to another sanctuary.
The Scottish Sea Life Sanctuary first opened its doors in 1979 and since then has been "educating and entertaining local families and those visiting the area".
Central to its work has been caring for sick or injured seals that are often just pups when they come in.
A dedicated animal care team works alongside veterinary staff with each seal pup checked one-by-one, with the "weakest and sickest being tended to first."
Each pup has its own treatment programme and is fed every four hours and once on the road to recovery they are moved to the nursery pool before being tagged and returned to the sea.
Preparations are already underway involving "vets, marine biologists and logistics experts to ensure the wellbeing of all those animals relocated" to other sanctuaries.
In a statement released online the Scottish Sea Life Sanctuary wrote: "Sadly visitor numbers to the attraction have been in decline and after comprehensively reviewing every possible option, there isn't a viable way to sustain the significant investment that is required in order to keep the sanctuary open.
"Therefore we have come to the sad conclusion to close the sanctuary on the October 31.
"This was an enormously tough decision which has been reached with a heavy heart and with the utmost consideration.
"As always, the welfare of the creatures in our care remains our focus. Work will now start to safely transfer them to other Sea Life centres in the UK.
"This requires careful preparation and management and will involve vets, marine biologists and logistics experts to ensure the wellbeing of all those animals relocated.
"We'd like to say a huge thank you to all our staff who have been incredibly understanding and have shown amazing commitment and team work over the years. We also want to thank all our wonderful guests for their support."
The Scottish Sea Life Sanctuary will continue to care for its resident creatures and welcome guests until October 31.