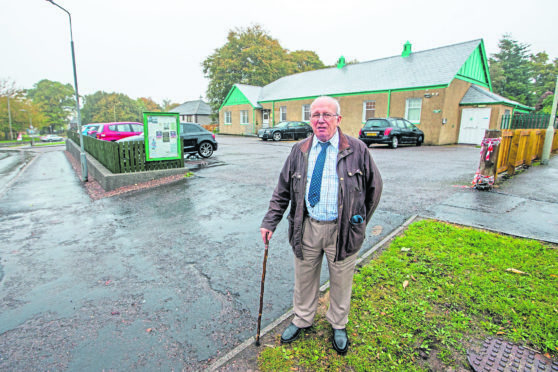 Highland Council "Scrooges" have been accused of pricing some community councils out of buying a Christmas tree by slashing their grants and asking for payment for the tree.
This comes after it emerged that 15 villages that traditionally were given trees for free by the local authority would not now be receiving them this year because the supplier had run out.
Commercial options were deemed too expensive and community councils across the region have been told to find alternatives – and now those who already paid for trees say they cannot afford them.
Smithton and Culloden community council chairman David McGrath claimed the cost of two trees was the equivalent of 70% of their annual budget and making it too expensive.
He said: "Highland Council, in their infinite wisdom, have decided to reduce grant funding by between half and two thirds but they still expect you to pay for Christmas trees.
"As most community council are getting so little for a whole year, £400 for just a few weeks a year is a very high price to pay albeit for something that really enhances the community in the festive period."
---
>> Keep up to date with the latest news with The P&J newsletter
---
Mr McGrath added: "We used to get two trees, one for Smithton and one for Culloden, but at the cost they are charging now we will have to refuse. I suppose we will just have to get a smaller tree."
Highland Council budget leader Alister Mackinnon said: "So far as I am aware the vast majority of community councils source their own Christmas trees and always have done and will continue to do so."
Cradlehall and Westhill community council together with Highland Councillor Duncan Macpherson came up with a solution by deciding to hang lights on a free standing fir tree at Cradlehall Care Home.
Others like Dingwall have always had to provide their own tree and this year relied on a Fire Brigade Club donation for one natural tree and then asked Nigg Welding Academy to construct a metal frame shaped like a tree that will be adorned with lights.
George Murray from Dingwall community council said: "As far as I'm aware, we've never asked for help from the Highland Council for the tree and this year the Council have agreed to test the cable attachments and put up the Christmas lights for free although this will be the last year they do so without a charge."