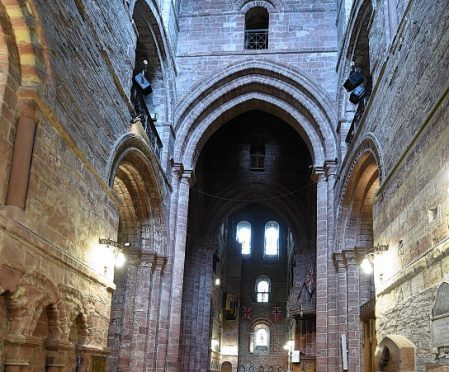 A "proud Orcadian" has been made an MBE thanks to the hard work he has put in helping to look after St Magnus Cathedral.
David Oddie, 76, is honorary secretary and treasurer of The Society of the Friends of St Magnus Cathedral, in Kirkwall.
The retired chartered accountant has been honoured for services to the community in Orkney.
He said: "I am a bit embarrassed about this. The Friends were set up 60 years ago to raise funds. The cathedral is one of the prides of Orkney. We are unique because the cathedral is owned by the people of Orkney, not the church.
"When we were ruled by the Norse in the 1400s, the King of Scotland gave the cathedral back to the people.
"Now Orkney Islands Council owns it on behalf of the people of Orkney. During the last 60 years we have made significant contributions for work to be done in the cathedral, more than £1.5million."
Historic Environment Scotland has funded work on the outside of the building, while the Friends pay for stained glass windows, new chairs, lighting systems, sound systems and the like.
Mr Oddie, who was appointed honorary secretary and treasurer 23 years ago, said: "I'm treating this an as honour for all of the people who have worked so hard over the last 60 years. It's an honour for the Friends, not for me. I have no idea who nominated me. It is just a pleasure. My honour was my appointment, without anything else. I am born and bred in Kirkwall and a proud Orcadian."
He is married to Inga, 69, and has two children, Karen, 46, and Keith, 44.