Hopes that stranded whale in Oban will return safely to sea after six-hour rescue effort
By
Michelle Henderson
February 28, 2019, 4:46 pm
Updated: February 28, 2019, 6:24 pm
Marine experts are hopeful that a whale which became stranded on the West Coast will be able to make it safely back to sea following a six-hour rescue effort.
Fears were raised that a 40ft humpback whale could die after appearing to become trapped in shallow water at Dunstaffnage Bay in Oban at about 8am yesterday.
The whale was discovered lodged between a pontoon and a Scottish Association for Marine Science (SAMS) laboratory.
Members of the British Divers Marline Life Rescue (BDMLR), scientists from the lab, coastguard volunteers, police officers and fire crews turned out in force to help free the animal.
Several cordons were put in place to protect the stuck humpback, with all boat movements in the area minimised during the operation.
A tweet from SAMS described the "upsetting morning" as fears for the creature's welfare grew.
---
>> Keep up to date with the latest news with The P&J newsletter
---
Julia Cable, from BDMLR, said the whale was not entangled, and suggested that it was perhaps "exhausted" after being caught in the low tide.
SAMS members monitored the whale's condition for several hours using drone footage, as experts debated the best course of action on the shore.
Following a six-hour effort, the whale moved from its position into more open water.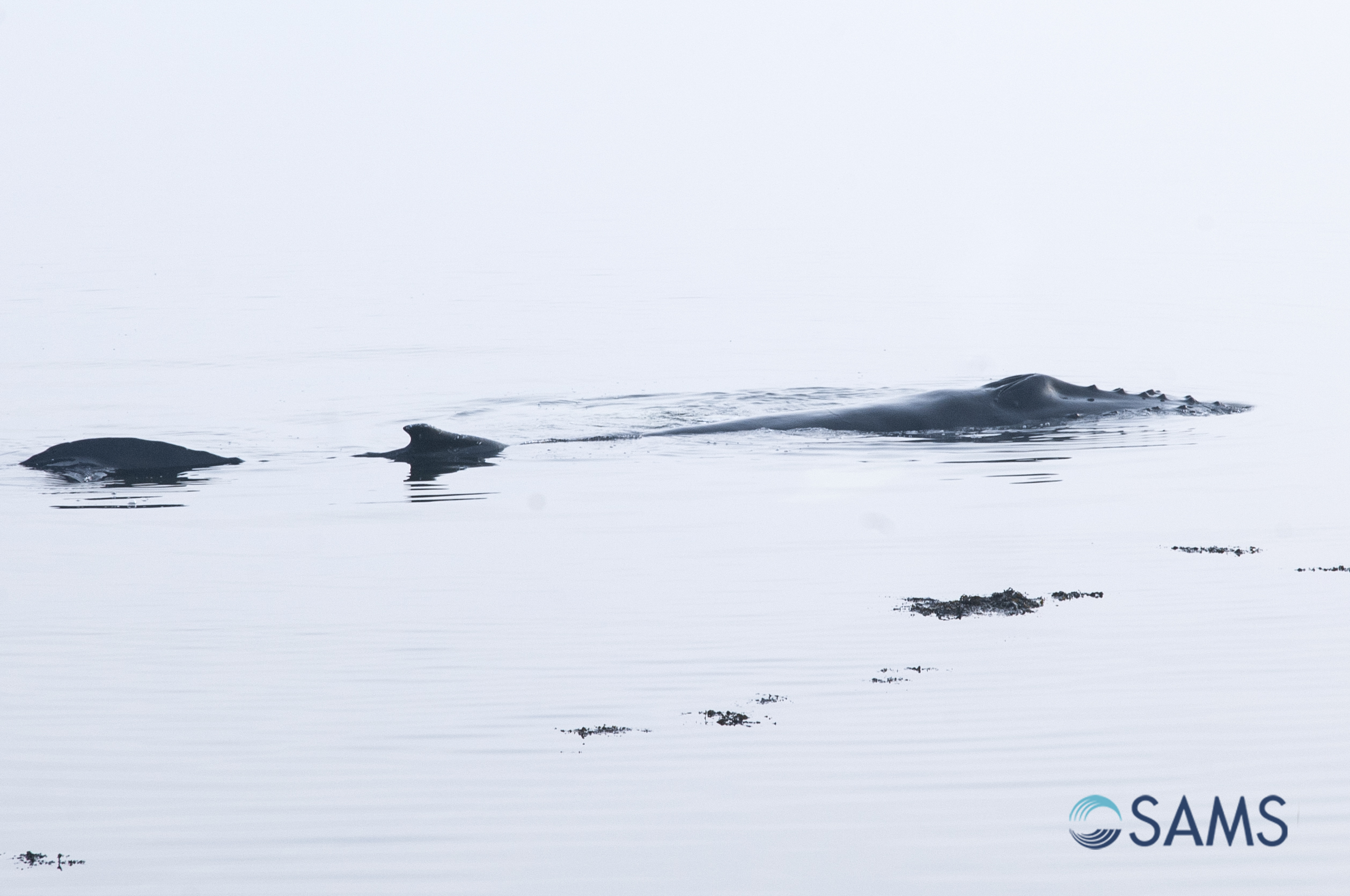 The team of experts later pledged to keep a 24-hour watch to ensure that the mammal is able to make it away from the shore.
Ms Cable added: "It wasn't caught up in anything or entangled at any point.
"The whale was just in the shallow water.
"We will just see what happens over the next 24 hours or so but for now everything that can be done has been done.
"It's not had to be moved or anything like that so we will just keep our fingers crossed that nothing else happens."
The BDMLR has explained the protocol for dealing with beached whales.
The organisation's website states: "These animals do not beach themselves under normal circumstances, and they will require assistance.
"Please do not return them to the sea as they may need a period of recovery before they are fit enough to swim strongly.
"Releasing the animal before it has received an assessment and first aid from experienced personnel can do more harm than good."