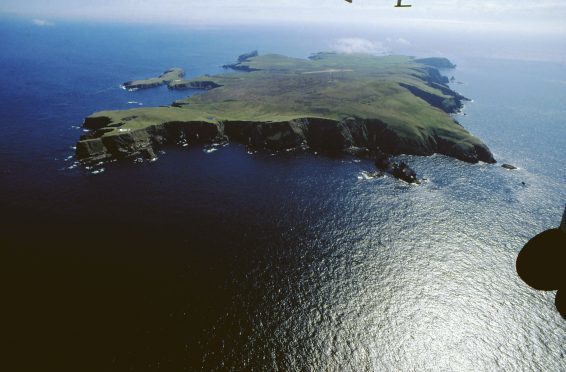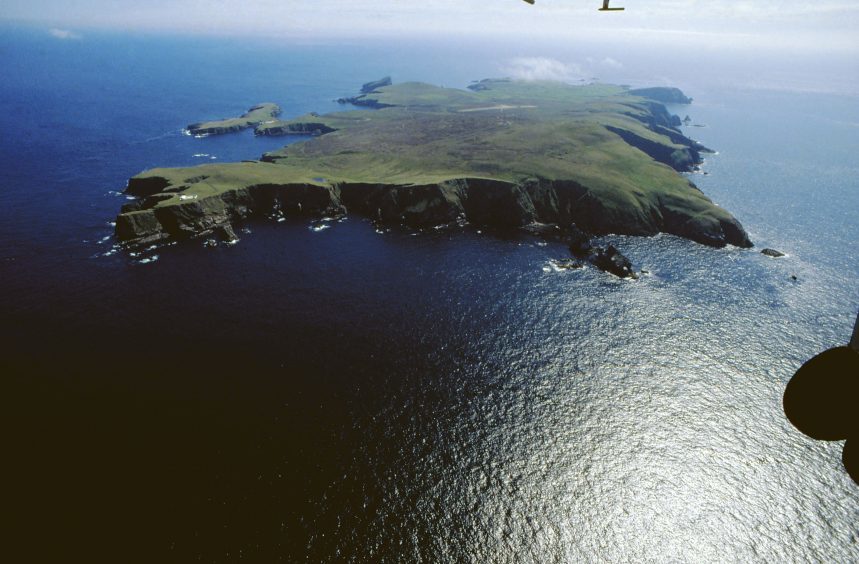 A fire crew had to be flown in by Coastguard helicopter after a blaze broke out at a world-famous bird observatory on the remote Fair Isle near Shetland.
Four fire crews were scrambled to the scene yesterday to tackle the blaze at the Fair Isle Bird Observatory after the fire erupted at about 11.20am.
No-one was believed to have been injured although the £4million building, which opened in June 2014, was feared to have suffered extensive damage.
Smoke from the wooden building could be seen billowing into the air. The crew of a passing ferry turned back to head towards the island after reporting the smoke to the  Shetland Coastguard Operations Centre.
One fire engine, based on the Fair Isle, was called out with assistance sought from other emergency services in order to bring in additional support from crews nearby.
A fire spokesman said: "The Scottish Fire and Rescue Service received initial reports of the incident at 11.54am, with a building reported to be on fire at Fair Isle on Shetland.
"We mobilised a crew from Fair Isle, with another crew from Lerwick attending after receiving assistance from the Coastguard helicopter to get them there.
"We also mobilised a further crew from Lerwick, alongside one crew from Sandwick."
The fire was reported to have started in the roof space of the famed building.
Coastguard search and rescue helicopter Rescue 900, based at Sumburgh, assisted in transporting one crew from Lerwick to the remote island with the lifeboat service transporting the two further crews from Lerwick and Sandwick.
Councillor George Smith said: "My thoughts are with members of the Fair Isle community.
"Thankfully from initial reports, there have been no injuries and the local fire crew, along with the crews who have gone to it, deserve praise for their efforts.
"The damage will be assessed in the coming days and weeks and hopefully it will not have too big an impact on the Fair Isle economy, which benefits so much from the influx of bird watchers and tourists."
A Coastguard spokeswoman said: "We received reports shortly after 12pm from the local ferry, who informed us they were turning back towards Fair Isle after seeing flames and smoke emerge.
"Our search and rescue helicopter, Rescue 900 from Sumburgh, was sent to assist in transporting one fire crew from Lerwick to Fair Isle."
The Bird Observatory is one of the islands main visitor attractions and is well known among bird watchers, both nationally and internationally.
A police spokesman confirmed officers had been made aware of the incident by the fire service, however, were not required to attend the incident.