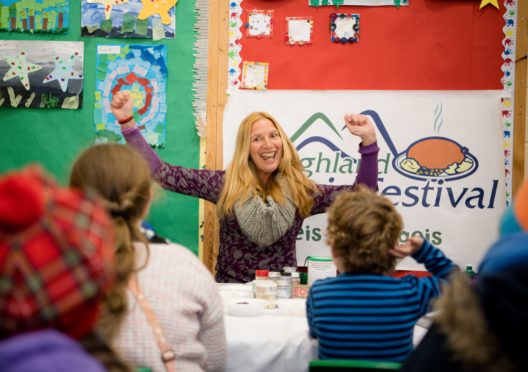 The north's only festival dedicated to haggis took place in Spean Bridge yesterday, with locals and visitors attending to discover the extensive history and traditions of the versatile dish.
The Highland Haggis Festival is run by members of the Glen Spean and Great Glen Tourism marketing group, a crew of local business owners driven to improve their local area and make it that little bit more attractive.
More than 300 people attended throughout the day, with competitions taking place including a dedicated haggis hunt for children, a cake decorating competition and the famed blind haggis tasting competition.
A host of local chefs were also on hand to share their intriguing methods and recipes as the event moved back to Speak Bridge Primary School to celebrate its fifth year.
Deneil King, one of the festival's organisers, said: "We had a really good turnout, and overall it was just a really good day.
"The weather was very favourable to us, which was needed as we had kids outside making oatcakes.
"It was great to see so many locals come out, but we also had visitors from as far as Texas.
"It costs us quite a lot of money to put this on, and also takes up a lot of volunteer hours, so we rely on that and donations a lot to make sure we can keep it free to attend.
"This year's festival has been a great success and we will hopefully be back again next year – but we are always on the lookout for more support."
Mascot Hector the Haggis was on hand to greet guests as they arrived, with the fifth instalment coinciding with his fifth birthday.
The festival's famed blind haggis tasting competition had joint winners this year as Stahly Foods version shared the crown with seasoned veteran and former winner Macsween.
Author Mandy Rush was also in attendance, taking children on a captivating adventure during their storytelling session as she read from her book Haggis History and Facts.