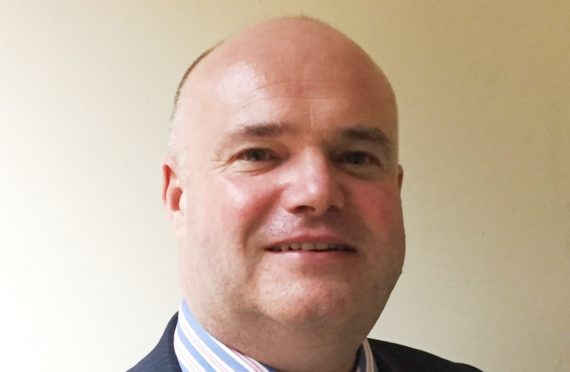 A damning report into bullying at NHS Highland has exposed evidence of staff considering suicide and suffering depression, alcoholism and drug abuse.
The findings by John Sturrock QC, a specialist mediation lawyer who carried out an independent review, has sparked calls for all victims to be given personal apologies and compensation for their suffering during "years of mismanagement".
Hundreds of former and current employees came forward after whistleblowing clinicians made allegations of a culture of bullying and harassment, taking place for more than a decade.
In a 176-page report, the QC states: "A significant majority of those with whom the review engaged have, over a number of years, suffered, or are currently suffering, fear, intimidation and inappropriate behaviour at work.
"The number of individual cases in which people have experienced inappropriate behaviour which falls within the broad definitions of bullying and harassment described is a matter of the utmost concern.
"Many appear to have suffered significant and serious harm and trauma, feel angry and a sense of injustice and want to have their story heard."
He added: "There are, it appears, serious concerns about the mental and physical wellbeing of a significant number of members of staff.
"There are, I am told, links to anxiety, depression, withdrawal, alcoholism, drug abuse, suicidal thoughts and other serious consequences.
"Many people have been afraid to take steps to address issues internally or to speak out, currently and over a period of many years. Many feel that no really effective, safe, mechanism to do so has existed."
One witness, describing a high-level meeting, told the QC: "What we experienced … was both eye-opening and frightening. We were looking into the dark soul of the NHS organisation."
The report, commissioned by the Scottish Government in December, was published yesterday afternoon as the health secretary Jeane Freeman made a statement to parliament – where she apologised, admitted "significant cultural issues" and stressed the recommendations made would "repair relationships".
Health secretary apologises to NHS Highland employees after bullying report revealed
The findings, which criticise the performance of past management and board members, sparked an immediate reaction from the newly-appointed regime at NHS Highland, with chief executive Iain Stewart apologising also, saying the time was now for "restoring and healing within the organisation".
The four whistleblowers who raised the issue held a press conference with the GMB union, who had supported victims, and stated they were "delighted to be finally vindicated".
They have however called on NHS Highland management and board to "go further than just saying sorry" and issue a personal apology to each victim, past and present.
Dr Jonathan Bell, a GP from Nairn, said: "Many people within the organisation have been severely damaged by bullying – some even contemplated suicide.
"This harm occurred because people in senior leadership positions failed to carry out their responsibility to care for staff."
Dr Iain Kennedy added: "The victims of bullying deserve a sincere and authentic apology from the board of NHS Highland for the suffering.
"Each person who has been negatively affected should have the opportunity for individual psychological assessments to help diagnose and treat the harm they suffered.
"We believe just and fair recompense should be offered for the way their careers have been affected and, in some cases, cut short."
He added management leaders and board members past and present should question their roles.
The whistleblowers have met with the chief and executive and new chairman Boyd Robertson and said there has been "a change in tone" since their appointments, and they look forward to progressing forward.
Gavin Smith, of the GMB, said: "For years we were told that there was no culture of bullying in NHS Highland – today should put that lie to bed once and for all.
"A deep and destructive culture of fear and intimidation was allowed to prevail for too long, ruining livelihoods and lives.
"We want to offer our deep gratitude to our colleagues both past and present who stood up and spoke out, and said, 'enough'.
"Without their bravery and testimony, the deep-rooted problems would have persisted and change would not be possible – but change is now possible."
The health authority's chief executive Iain Stewart said the report did not go as far as confirm "a culture" of bullying, but admitted it existed "in pockets".
He said they would need time to consider the full report and would address any issue regarding compensation claims in the future, adding: "Clearly there is a lot to consider. The [report] contents will be carefully studied and an action plan drawn up.
"NHS Highland will take whatever actions are required to ensure that its people are valued, respected and that their voices are heard.
"Already, it seems clear that the treatment of some staff within NHS Highland in the past has not always lived up to the high standards expected and, for that, I apologise on behalf of the board."
Mr Sturrock QC was contacted by 340 current and former staff members, gathering evidence from 282. Two thirds "wished to report experiences" of what they described as bullying.
The health secretary has announced she is convening a ministerially-led short-life working group to take forward measures that support "open and honest workplace cultures".
She also plans to write to all health board in Scotland to consider the review and look at the effectiveness of their own internal systems, leadership and governance.
She added the government was taking forward new whistleblowing legislation.
Extracts from the report
"I am in no doubt that NHSH has operated under a veil of fear and intimidation for many, many years."
"I've seen scores of people who have worked for the organisation who have said their distress is such that they have enacted or considered self harm to deal with the pressure. These are people who work for the organisation who have cut themselves or seriously attempted to take their own life by overdosing. Over the years this has not been an uncommon occurrence."
"What we experienced on that afternoon was both eye-opening and frightening. We were looking into the dark soul of the NHS organisation."
"Anyone who tries to raise concerns regarding management is subjected to unfair treatment and things are made difficult."
"Please, please listen and act on our concerns."
"There is a bullying culture here that has never been eradicated. Genuine concerns should be addressed rather than swept aside."
"Staff are too scared to raise a grievance, a concern or even report something that is clearly wrong. We've seen what happens to those that do."
The timeline
September 2018 – Four whistleblowing clinicians claim a systemic bullying culture over a decade
December – Health Secretary Jeane Freeman announces inquiry into bullying claims, to be led by QC John Sturrock
December – Chief Executive Elaine Meade retires
January 2019 – Iain Stewart takes up the £137,379-a-year post
February – Chairman David Alston quits. Rod Harvey leaves his role as medical director. Prof Boyd Robertson takes interim chair job
March – NHS Highland announces £17m budget shortfall and seeks Scottish Government support
April – Board members and former members warned they may need to take
April 29 – Publication of the Sturrock report delayed due to press of business at Scottish Parlaiment
May 9 – Sturrock Report published