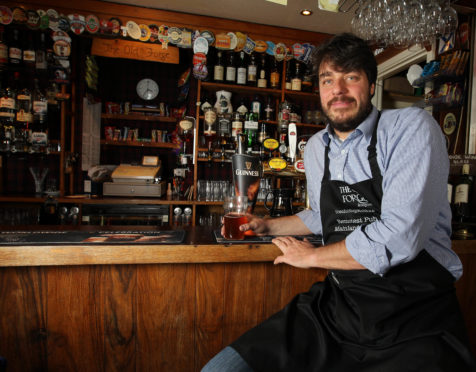 A disputed electricity bill totalling thousands of pounds for the most remote pub in the UK has been settled out of court.
Knoydart Renewables Limited was in dispute with The Old Forge, on the Knoydart peninsula over a bill of £3,600 for energy provided by the community company to the area's only pub.
A spokesman for the renewable company, part of the Knoydart Foundation, said both the charity and the pub had better things to do than take the case through the courts.
The move has disgruntled some locals asking why they should they pay more for their electricity, when the pub has effectively negotiated its tariff at a lower price.
Community-owned Knoydart is not connected to the national power grid due to its remote location – it can be accessed via the sea from Mallaig or a 15-mile hike over the hills.
Roger Trussell, from Knoydart Renewables Limited, said: "We had come to a satisfactory settlement agreeable to both parties who have higher priorities to tackle.
"In his case he has a pub to run, and in our case we have the major challenge to secure our current and future off grid energy supply to a small customer base.
Knoydart Renewables run an independent green electricity supply serving all the properties in the main settlement at Inverie.
It is also responsible for the hydro electric system fed by Loch Bhraomisaig on the slopes of Beinn Buidhe which powers the properties in the village.
Mr Trussell continued: "The off grid system is a life line service and will be the focus of our attention moving forward."
However, one member of the community, who buys his electricity from Knoydart Remewables was angry that someone was paying less for their electricity than the rest of the village.
Not wanting to be named, he said: "We either all pay the same, or we don't. If I don't pay my bill for a year will it be sold to me for a lower price, I don't think so – bad show."
Mr Robinet was asked to comment by the Press and Journal, but did not respond.