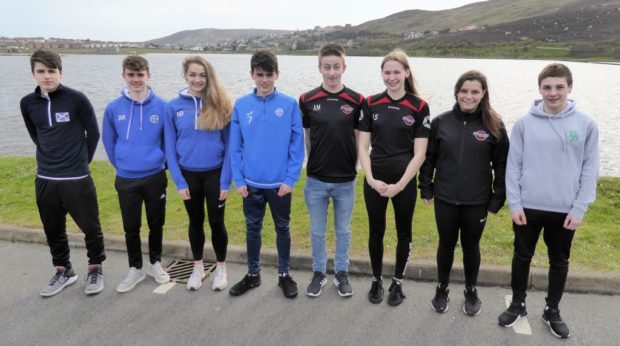 Eight Shetland athletes are to benefit from funding from a local authority funded scheme designed to ease the burden of travel.
The Islands Athlete Travel Scheme, distributed by Shetland Islands Council, is in the second year of the three-year pilot.
It will distribute £1,500 to each of the eight specially selected athletes to allow the elite performers to attend sports training and competitions on the mainland.
Up to 24 athletes from across Shetland, Orkney and the Western Isles will be supported through the scheme during the pilot, with applicants chosen by the strength of their personal statements and long and short term goals.
Funding for the scheme has been provided by each of the local authorities it is to benefit, with sportscotland granting £10,000 towards the scheme.
George Smith, chairman of Shetland Islands Council's Education and Families Committee said: "It is great to see these talented Shetland athletes from a variety of sports receive this funding to assist them with the significant cost of travelling off island for training and competition.
"I hope this financial assistance will allow them to develop further and achieve at a high level whilst representing Shetland at sporting competitions on the mainland."
Garry Reid, lead manager, sportscotland said: "At sportscotland we recognise that athletes from island communities have additional challenges when training, competing and progressing in their chosen sports.
"That's why we continue to invest in the Island Athlete Travel Award Scheme, giving talented athletes from Shetland the support they need to reach their potential.
"We recognise the positive impact that sport can have on people and communities and the partnership with Shetland Islands Council ensures that we develop the pathways and resources that support people in Shetland on their sporting journey."