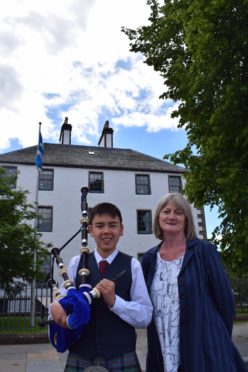 A music charity in the Highlands is launching a new £5,000 fund to help encourage young musicians into the study of Scottish traditional music, song and dance.
The Friends of Highland Music Youth Fund is the first of its kind for the charity which aims to encourage greater participation and provide support to talented traditional musicians.
Grants from the Youth Fund will be given towards meeting the cost of specific expenditure related to the advancement of the applicant's knowledge, experience and development in the field of Scottish traditional music, song and dance
Young musicians, students and groups up to the age of 23 and living in the Highland and the Western Isles are being encouraged to apply – prior to the deadline on August 31 – to help meet the financial challenges of tuition fees, residential course or innovative projects.
Moira Leslie, Chair of Friends of Highland Music, said: "We exist to promote traditional music skills in their many forms from fiddle to clarsach, to Gaelic and Scots song and step dancing, and we want to encourage more young people to come to us for support to develop and maintain those skills in fun and creative ways.  This fund can help with fees for tuition and residential courses, but we would welcome applications for more innovative projects, from individuals and groups alike. This is a first for us, and so is very much a pilot scheme, but if successful, we hope to repeat it."
The charity was established for the advancement of education and interest in Highland Music and Culture.