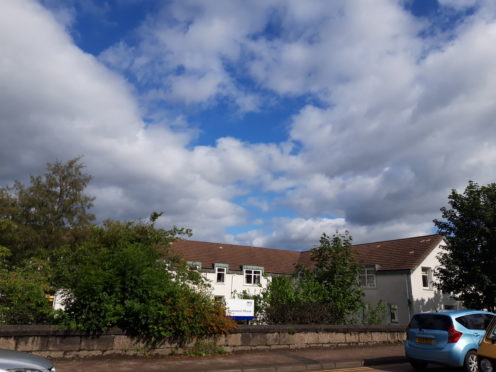 A Lochaber care worker was sanctioned by her ruling body after she oversaw an overdose of a narcotic painkiller to a vulnerable resident – who was later admitted to hospital.
Kerry Bienfait, who was employed at Invernevis House in Fort William at the time of the incident, was sanctioned by the Scottish Social Services Council (SSSC) after a hearing on July 30.
The sanction warning will appear on Bienfait's registration until August 2020 – and will be visible to anyone who looks at her file.
It was found the senior care worker's  fitness to practice was impaired after she allowed a third tablet of an opiate drug to be given to a women – referred to as AA – in her care on May 8.
Bienfait admitted not checking, or completing, the relevant entry in the care home's Medication Administration Record for her patient prior to asking a colleague to give the resident her medication.
She also admitted permitting her colleague to administer the Oxycontin medication without her being present.
In a report issued by the SSSC it said of Bienfait: "By your actions, [they] contributed to AA being given a third tablet of Oxycontin when her prescription was for two tablets per day and in light of the above your practice is impaired due to your misconduct."
In its findings, it continued: "Service users have the right to expect that the care and support they receive from social service workers, in whom they place their trust and
confidence, will protect them from harm.
"By committing a medication error that resulted in AA being given an overdose of controlled medication you placed her at risk of acute physical harm.
"Resident AA was admitted to hospital as a consequence of your actions which is likely to have caused resident AA and her family unnecessary distress and concern.
"This was a breach of trust placed in you by people using services, their families and
your employers.
"The behaviour was serious and risked causing acute harm to a service user and related emotional harm to their family.
"While your misconduct in incorrectly completing medication records was intentional, the over-medication of the service user was not. However, it was reckless.
It continued: "Given the serious nature of the misconduct the public may lose confidence in the profession if a finding of impairment was not made.
"It should be recognised that this was conduct that falls below the standards expected by a person registered with the SSSC."
NHS was contacted for a comment.