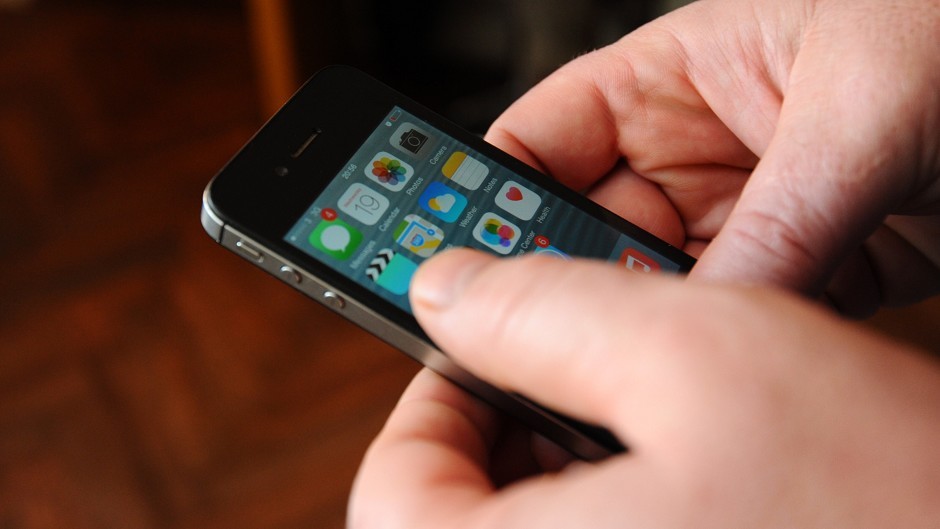 An injured walker, who was lost on sand dunes, in the dark in the Western Isles, has been rescued by a unique smartphone app.
It's the first time the system is believed to have been used on Scotland's west coast in an emergency.
Impressed with the successful outcome, Stornoway Coastguard is encouraging everyone to download the system in case they ever need it.
The 30-year-old dialled 999 for help after 9pm on Wednesday night, saying he had a broken ankle and reckoned he was somewhere on the long stretching sands of the picturesque Luskentyre beach in the Isle of Harris.
In reality, he had wandered off the beach in the fading light and was at an old graveyard.
The watch staff at Stornoway Coastguard centre pinpointed his position within minutes of getting him to download the what3words app which assigns a three-word address to every three-metre square in the world.
The sequence named.zipped.classmate marked his exact spot.
Tarbert coastguard team headed straight for him and helped him to safety.
An ambulance subsequently took him to the accident and emergency department at Western Isles Hospital in Stornoway for treatment.
Stornoway Coastguards – who cover a vast beat on Scotland's north west mainland as well as the Hebrides – said they were thrilled at the effectiveness of the app which saved a vast amount of time and manpower combing the area for him.
A spokeswoman added the app was "excellent and very accurate."
She said: "This is the first time the app has been used in the Stornoway coastguard area.
"When the casualty called in he said he was at Luskentyre beach. That's a big beach to search and darkness had fallen.
"An ambulance was on its way, but paramedics did not know where to find him.
"We sent him a text message and he clicked on the link. He then told us the three words which appeared which gave an accurate location."
The casualty used the torch app on his phone to give a visible bearing to Stornoway Coastguard helicopter which diverted from a nearby training flight.
The aircraft shone its floodlight on the man and local coastguard volunteers assisted him to the ambulance.
What3words was founded by Chris Sheldrick, his mathematician friend, Mohan Ganesalingam, and Jack Waley-Cohen as a simple way to avoid navigation nightmares such as music bands turning up for the wrong wedding.
They say only 40,000 words are needed for enough three-word sequences to cover every point on land and sea on the globe.