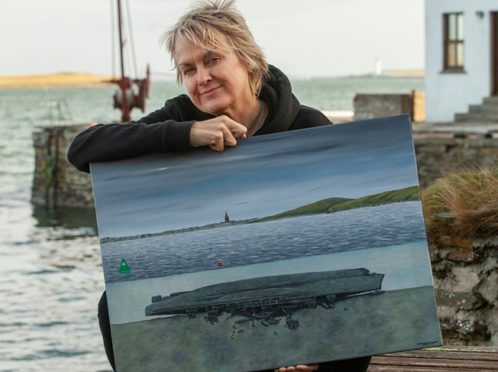 A series of commemorative events have been held in Orkney to recall the 835 men and boys who died aboard HMS Royal Oak when it was sunk by a German u-boat 80 years ago.
A service of remembrance took place at St Magnus Cathedral yesterday morning, with the congregation recalling the events of October 14, 1939, when the vessel was destroyed during an audacious attack in Scapa Flow.
Then, at 2pm, a community ceremony was held at the Royal Oak memorial, where 1,239 wooden poppies – one for every crew member aboard the ill-fated vessel – were placed in the ground in advance of today's anniversary.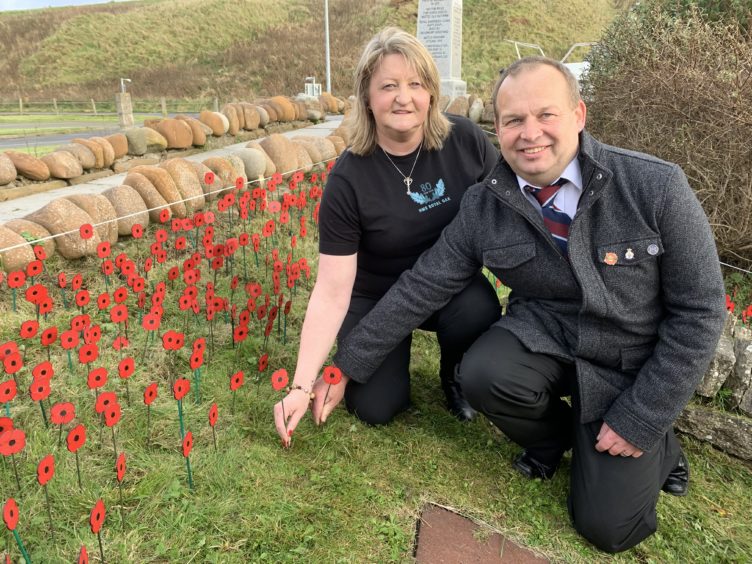 There was a large Royal Navy presence at the service while the items were placed in the ground, including many relatives of those who were lost in the sinking and who had travelled from far and wide to pay their respects, and who met up with members of the HMS Royal Oak Association.
Caroline Appleyard, the official artist of the Royal Oak 80 survey, also unveiled an evocative painting of the vessel. She has created a limited edition of 200 signed prints, the profits from which will be given to the association.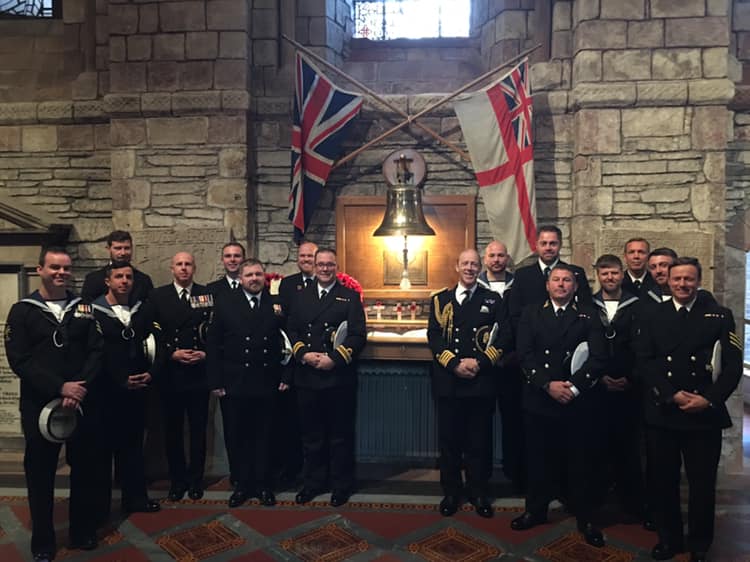 The wreck is now a designated war grave, but Royal Navy divers have carried out recent surveys at the scene where the Royal Oak descended to her watery grave.
Gareth Derbyshire, the chairman of the association, said the number of family members who had travelled to Orkney showed their determination that the victims of the Second World War tragedy will never be forgotten.
He added: "The Royal Oak might have been destroyed, and the last survivor [Arthur Smith] might have died [in 2016], but the relatives of all those who were lost will always remember those who fell."